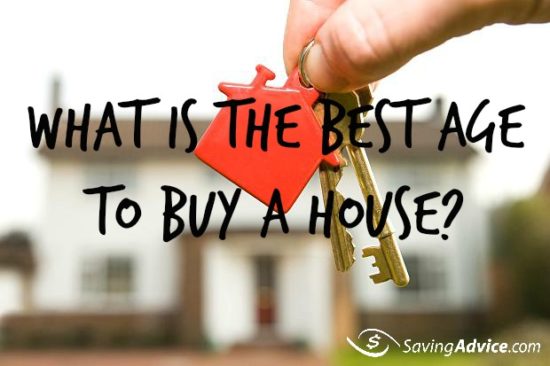 Millennials have historically been the generation to change tradition. When it comes to home buying, that is no different. While many people may think your early-to-late 20s is the best age to buy a house, many millennials are waiting longer to settle down, have a family and buy a home. So, if that's the case, when is the best time to purchase a home?
What is the Best Age to Buy a House?
There is no black-and-white answer to this question. Like many other personal finance topics, discovering the best age to buy a house may differ from person-to-person.
Young Home Buyers
When it comes to buying a home, you have to be at least 18 years old to sign the legal documents necessary. Other than that, there is no "best" age to buy a house.
Millennials were kind of slow coming into the home-buying market, compared to previous generations anyway. Many publications, such as Bloomberg, reported that millennials seemed to have no interest in buying homes. They wanted to rent.
This generation wasn't stalling on buying their home for a bad reason though. Most millennials are waiting longer to get married and have a family and didn't need the space yet. They were also facing a fairly tight existing-home market.
With the tight market and simply waiting until later in life to start a family, millennials have had more time to save. This has put them in a position where they are able to afford a hefty down payment and purchase some pretty fantastic starter homes.
Toll Brothers Inc., a luxury home builder, has reported that 23 percent of their current revenue stems from millennial buyers. Considering the median price of a home built by Toll is over $800,000, that's not too bad! At the same time, many millennials are also purchasing homes that are more practical for their current needs (like tiny houses). So, if millennials are buying expensive homes and tiny houses, what is the best age to buy a house?
Things to Consider Before Buying a House
While many say your 20s is the best age to buy a house, there really is no "perfect" time unless your situation allows for the purchase of a home. If you're considering buying a home in the near future, bear these things in mind:
Why do you want to buy? Before you consider buying a home, evaluate your reasoning behind wanting to buy. It is a huge investment and shouldn't be taken lightly. If you're buying a house just to have a house, you may want to think twice.
Do you know what you can afford? After you know why you want to buy, evaluate what you can afford. This will mostly be determined by how much you make and the area you live in. Check out this piece on how much you need to make to afford a $1 million home.
Will you stay there five years or more? If you're not going to stay in the house for at least five years, don't buy. Wait until you've settled down a little more and then purchase a home. After all, it is an investment and a 30-year investment for most. Not to mention, you likely won't be able to make the money you need when reselling.
Do you have emergency savings? Being a homeowner means that you may come into some emergency repairs. Say the kitchen sink needs to be fixed, or the furnace needs to be replaced, having emergency savings can prevent you from falling into a financial rut.
Have you saved for a down payment? A huge part of deciding when the best time for buying a house is is whether or not you have the cash saved for a down payment. To avoid costly private mortgage insurance (PMI), you'll need to put down around 20 percent.
Have you interviewed real estate agents? Once you've done the research, saved the cash and decided you're ready to buy a home, it's time to decide who will help you find your new place. You'll want to find a real estate agent that you get along with and truly understands what you want for your new home. You can ask for references as well, to see how they've treated previous clients. After all, you will be paying them for their assistance in finding your new home.
No matter what, buying a house is a serious investment and should be treated as such. While there is no "best" age to buy a house, there is definitely a right time to do so.
How did you decide when you were ready to buy your first home? 
Photo: Cash Crate