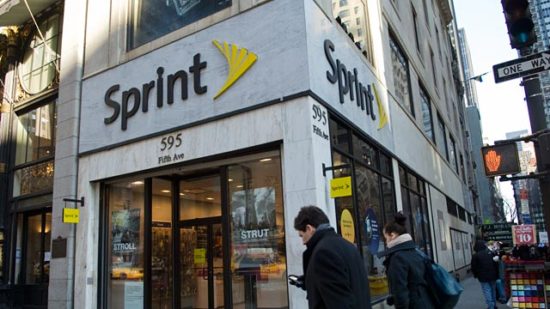 Mapping out what time you should go to the store can make a world of difference. If you're heading to the grocery store at 5 p.m. you'll likely run into a crowd, whereas if you head over around 2:00 in the afternoon you may be less likely to run into a storm of people. Stores like Verizon and Sprint tend to be pretty busy (almost) all the time. For that reason, many people may want to head over earlier to avoid the crowd and waiting. So, what time does Sprint open?
About Sprint
If you don't know what Sprint is it is one of the largest communications companies in the world. It is both a wireless service and internet provider. The company rose to popularity shortly after cell phones became a "must have." Sprint was extremely popular for pairing up with Nextel and having the "chirp" phones for years. Now they serve nearly 58 million people worldwide, most of which have to head to a Sprint store at some point.
What Time Does Sprint Open?
Fifty-eight million customers is a HUGE number of people that may need to be served by Sprint at any given time. Your best bet for avoiding a wait at the Sprint store is getting there first thing. What time does Sprint open? According to Sprint, these are the hours of operation Monday through Sunday:*
Monday 10 a.m. to 8 p.m.
Tuesday 10 a.m. to 8 p.m.
Wednesday 10 a.m. to 8 p.m.
Thursday 10 a.m. to 8 p.m.
Friday 10 a.m. to 8 p.m.
Saturday 10 a.m. to 8 p.m.
Sunday 12 p.m. to 6 p.m.
*Stores hours may vary for Sprint locations located with retail outlets or malls. For instance, if your nearest Sprint store is inside a mall it may be open later than other locations. Closing and opening times may vary by about an hour as well, depending on the region. Use the Sprint Store Locator to find out your nearest store's operating hours.
Sprint Holiday Schedule
Knowing what time Sprint opens is important but you should also know what days throughout the year the company closes its doors. Store Business Hours has recorded that Sprint will remain open for each of the following holidays:
Martin Luther King, Jr. Day
Valentine's Day
Presidents Day
Good Friday
Easter Monday
Mother's Day
Memorial Day
Father's Day
Independence Day
Labor Day
Columbus Day
Halloween
Veterans Day
Black Friday*
Christmas Eve*
New Year's Eve*
*It should be noted that these days may have altered hours due to the surrounding holidays. Sprint will only be closed on the following days each year:
Thanksgiving
Christmas
New Years Day
Saving Money on Cell Phone Plans
If you're wondering "what time does Sprint open" you are probably a Sprint customer. Sprint has been criticized in the past for having some of the most expensive coverage with the least quality. However, more recently, the company has regained some of its popularity by going head-to-head with telecommunications company Verizon (the number one cell phone carrier in the world). Other companies you may want to look into for cheaper services and cell phone plans are:
Metro PCS – $50 a month for unlimited talk, text and data
Cricket Wireless – $50 each month for unlimited everything
Family Mobile – Walmart's pay-as-you-go cell phone is $39.88 per month for unlimited talk, text and web
Pay-As-You-Go – Verizon, Sprint, T-Mobile and AT&T all have pay-as-you-go options that are much cheaper than regular plans as well.
Whether you're heading out to Sprint early to beat the crowd or would prefer one of these smaller companies, knowing what time to arrive is important. Make sure you check the hours and other information here before heading out. Have any information to add? Let us know! 
---
Other readers also enjoyed: 
---
Photo: ABC News