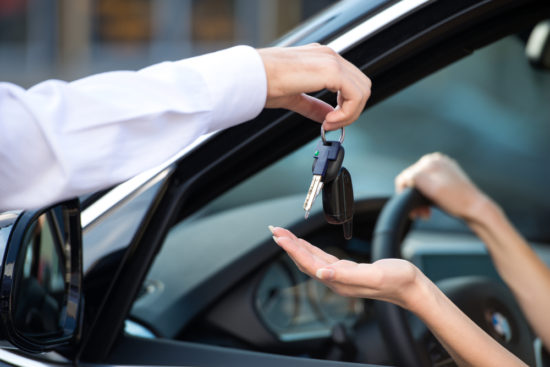 Costco
has been known as a place people go to score
great deals
. Now Costco has even tackled trying to save its members even more money while they are traveling. Costco budget rental cars are available through the Costco Travel department. So, how much will going with
Costco budget rental cars save you
?
Costco Budget Rental Cars
Costco budget rental cars are available through the Costco Travel department. Simply use the Rental Car Low Price Finder at Costco Travel and Costco will pair you up with a rental car that fits right in your budget.
To find a Costco budget rental car you'll have to enter a few pieces of information. The site will ask you for your airport pick-up and drop off location as well as pick-up time/date and drop-off time/date. It should be noted that to be able to rent a Costco budget rental you'll have to be at least 25 years old (as with most rental car agencies). Overall, Costco budget rental car search can save you up to 40%.
What's even better is that Costco Travel does all the "extra" work for you. Costco's services will apply any coupons and discounts available and find you the best rental car for your budget. You can also search the Costco Travel site for brand-specific coupons, including coupons for Alamo, Avis, Budget and Enterprise rental car services.
Get a $10 Costco Shop Card
About Costco Travel
Costco budget rental cars aren't the only thing Costco Travel has to offer though. The Costco Travel site actually has three sections to it: Vacation Packages, Cruises and Rental Cars. Like searching for the best prices on rental cars, Costco Travel handles all the details for you when it comes to planning a vacation or a cruise.
Like with the rental cars, Costco will make sure you're getting the best deal possible. (The site even has a $499 and under section for vacations.) You'll also be able to adjust the details of your trip, based on your own personal needs. Some of the vacation packages are all expenses paid, while others include a Costco Cash Card to pay for your necessities while you're on vacation.
Costco Budget Rental Coupons
It may be hard to believe but there are even more ways to save with Costco Travel. Starting September 1 all Costco executive members will earn 2% reward on all Costco Travel purchases. In addition to that promotion, there are also a number of Costco budget travel coupons floating around out there. Here are just a few of the best:
Costco members can get 35% off a Budget Rent-a-Car purchase (5+ days) with a coupon from Slick Deals.
Coupon Follow also has a 25% off Budget Rent-a-Car (5+ days) for all Costco members.
Looking for a budget rental car? RetailMeNot has a good 25% off coupon circulating right now (though it doesn't apply to Costco members, simply the rental).
Whether you're looking to save money on groceries or your next vacation Costco seems to be the place to go. If you're a Costco member and are planning a vacation in the near future, check out Costco Travel and the Costco budget rental cars that are available to you.
Give the gift of savings! Learn more
Have you ever used Costco Travel or rented a car through Costco? What was your experience? 
---
Other Saving Advice readers also enjoyed: 
---
Photo: Traveler's United
James Hendrickson is an internet entrepreneur, blogging junky, hunter and personal finance geek. When he's not lurking in coffee shops in Portland, Oregon, you'll find him in the Pacific Northwest's great outdoors. James has a masters degree in Sociology from the University of Maryland at College Park and a Bachelors degree on Sociology from Earlham College. He loves individual stocks, bonds and precious metals.