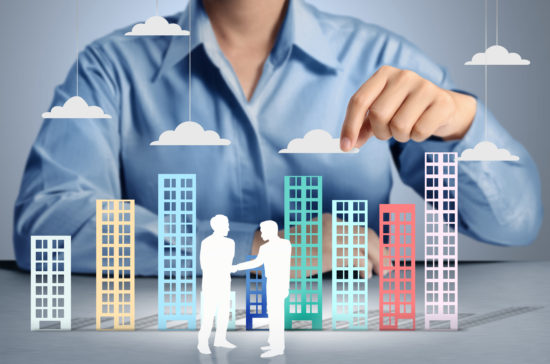 There will come a time where most business owners would wonder if they should hire an outside consultant. If there is one thing that entrepreneurs are proud of – it's their ability to be highly skilled multi-taskers. Since they are used to doing everything or almost anything on their own, many don't think about getting the services of a consultant.
Managing a business can be quite challenging. You're limited on resources, budget and even time. Since you are going in several directions at the same time, you may feel that you can't afford to spend money on other expenses. Hiring an outside consulting firm may seem like a bad idea when you're just a startup or a small organization but this is actually a good investment.
With consultancy firms such as Clarasys, Apex or individuals such as Trevor McClintock they can give you the valuable time you'll need to focus on making your business a success by providing you effective strategies that save you money and makes you money at the same time.
If you want to reach your goals on time, here's what you need to know on when you'll need and how hiring a consultant can give value to your business:
You will need a marketing or business plan. Having a plan laid out is crucial to the success of the business.




You can get a good

business plan template

off this page.




When you have a strategic plan in place, you will know what needs to get done and when, and you'd know when to keep your projects within the scope of your budget. Consultants quickly increase efficiency by helping you stay within the scope of the business and within your budget. They can free up the time of other employees so that they can focus more on performing their tasks.

You need to keep profit increase and costs low. Consultants know what they're doing and have years of experience to know and do the job the right away. They can do analytics and they can tell you strategies and techniques on how you can boost your sales, and where you should cut costs.

You have limited resources and you need to make the most out of these. As a startup or a small company, having a tight budget requires you to be creative and think out of the box so that you can achieve the results you want. The quickest way to achieve this is to get a consultant that fits your budget. You'll get more for your money if you invest in hiring an expert rather than opting for something cheap and hiring an amateur.

You need to ramp up your business. If you are on the road to creating new offers or there's an increase for your products or services and you wouldn't know how to properly navigate your changing workloads – you could end up disappointing your customers and even damage your business' reputation. You wouldn't want to burden your staff and sacrifice their job happiness. You'd also want to avoid hiring employees until you're sure that the workload is sustained. When you bring in a consultant, they can properly give you the right approach to supply and demand, as well as prepare you for any unexpected changes that can both be a risk and an opportunity for your business.
There are a lot of ways for you to work with consultants when your small business is evolving.
Photo: Patna Beats
---
References:
https://www.adp.com/thrive/articles/when-to-hire-a-consultant-for-your-business-5-881
http://www.quantifye.co/blog/10-reasons-your-small-business-needs-consulting
https://www.roberthalf.com/management-resources/blog/4-good-reasons-to-use-a-small-business-consultant