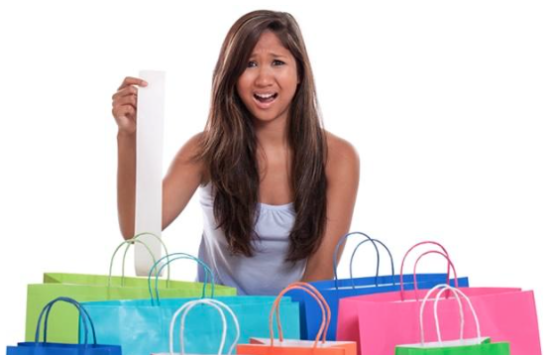 You may not be like Johnny Depp, who allegedly spends $2 million a month keeping up an extravagant lifestyle, but you probably overspend in ways that are similarly outside of your means. While Depp misspends his movie-star paycheck on Hollywood collectibles, premium guitars, and — quite frankly — a concerning amount of wine, your indulgences reflect your income. Things like nights out with friends, catching every Marvel and DC movie to hit theaters this summer, and snatching up the latest PS4 exclusives can drain your accounts until you're unprepared when necessary purchases, bills, and repairs demand payment.

While Depp can file a multi-million dollar lawsuit and claim his inner circle was responsible for the gross mismanagement of his fortune, you have no one but yourself to blame. Sure, your boss didn't give you that raise you were expecting, and yourbrother still hasn't paid you back for that Bruno Mars ticketyou got him in the spring, but you were the one to decide to keep spending despite missing these funds in your account.
Now, you're stuck with the consequences: facing a looming deadline and not enough money cover it. If you're only short by a couple hundred dollars until you get paid, there's no need to contact your bank and arrange a lengthy interview process for a personal loan. Direct lenders all over the States offer payday loans designed exactly for these situations, and they've developed a process that gets you the money you need faster than conventional lenders.
Typically, their products range between $200 and $1,000. When you contact a direct lender like MoneyKey, you'll need to supply basic contact and financial information in the initial online application which should take no more than 15 minutes to complete. Should you qualify, a representative will call to verify the info you offered and confirm any references. Once you're approved, you can have the cash in as little as one business day.
Speedy processing times is a plus, but it's not the only feature you should look for in a lender. If you expect their rates, terms, and conditions to offer responsible access to money, you can only ever borrow from a lender with a state license. This license will ensure these companies abide by all lending laws meant to protect you and your finances. Luckily, these accreditations aren't hard to find. Take, for example, MoneyKey. They show each license proudly on their website.
Keep this in mind the next time you overindulge in the latest night out, concert, or video game. Though they should never be used to support your spending habits, payday loans are a practical way when your indulgences jeopardize your ability to pay for the necessities. Just remember to search for a direct lender with a state license to lend.