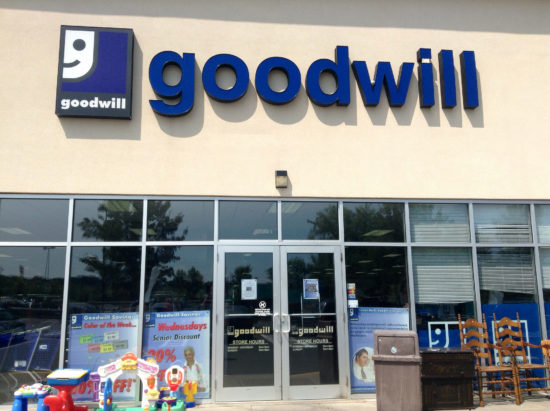 Don't you hate arriving to a store only to find out that they aren't open? Goodwill has become increasingly popular in recent years as thrift shopping has gained momentum in the United States. Many people are waiting for the store to open and others will stay until close just to score a good deal. So, what time does Goodwill close? 
About Goodwill
Goodwill isn't just a place to score great deals though. The company has been giving back to the communities in which they are located for years. Goodwill is a nonprofit organization that helps individuals within the community who are having trouble finding work get a job. The Goodwill program offers training for whatever job market they are entering and assistance in finding a job after the training is complete. In 2016 alone they helped  place more than 310,000 people into employment.
In addition to the work they do with employment Goodwill also makes a lasting impression on the community around it. Many locations even hold donation and volunteer events.
What Time Does Goodwill Close? 
If you're itching to get over to Goodwill after reading about the great deals and the impact they have on the community, you're not alone. Goodwill makes approximately $5 billion in retail sales each year. Most people have to check out stores like this after work though so, what time does Goodwill close? Below you will find the days and hours the store is open.*
Monday: 9 a.m. to 9 p.m.
Tuesday: 9 a.m. to 9 p.m.
Wednesday: 9 a.m. to 9 p.m.
Thursday: 9 a.m. to 9 p.m.
Friday: 9 a.m. to 9 p.m.
Saturday: 9 a.m. to 9 p.m.
Sunday: 9 a.m. to 5:30 p.m.
*It should be noted that some Goodwill locations may have different hours depending on the traffic at that specific store. We contacted Goodwill to see what they had to say about differing hours of operation and they stated that, "Since each of these organizations operates independently, based on the needs of the communities it serves, location hours may vary from region to region." If you think your local Goodwill's hours may differ, give them a call and double check their hours.
If you aren't able to get in to Goodwill then shopping their online store can also provide great deals. It is in an auction based sale but it does have some great options, and interesting one-of-a-kind finds for cheap.
---
You may also enjoy reading: 
---
Goodwill Holiday Schedule 
Holidays are some of the busiest because people have them off, but what holidays are Goodwill opened? Below you will find the holidays that Goodwill remains open. 
New Year's Day
Martin Luther King, Jr. Day
Presidents Day
Good Friday
Easter Monday
Mother's Day
Memorial Day
Father's Day
Independence Day
Labor Day
Columbus Day
Veterans Day
Christmas Eve
New Year's Eve
Goodwill is closed on the following holidays:
Easter Sunday
Thanksgiving Day
Christmas Day
Find Toys At Goodwill For Cheap
If you're able to get to Goodwill while they are open it is a great place to score a deal. Oftentimes they also have daily deals where their already astronomically low prices are cut even more. Check out the video below to learn more.

Photo: Mike Mozart