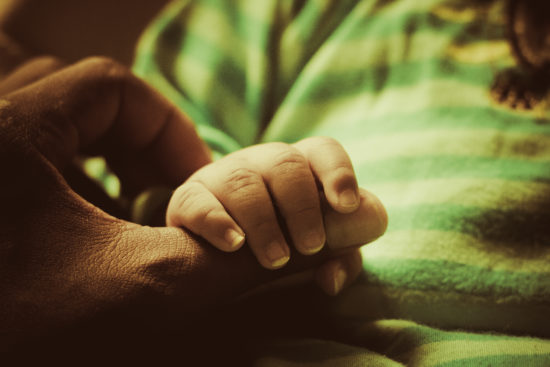 Father's Day
is just a couple days away and many people will be scrambling for a last-minute gift or opting to take their dad out to lunch or dinner on Father's Day. Perhaps you are on a
budget
and need to know the sales for Dad. Or, conversely, maybe you are a father and are hoping to snag a freebie (or two) for your big day. Either way, this post is for you. Keep reading to see some of this year's Father's Day deals and freebies.
Father's Day Deals and Freebies
Restaurant Deals
Benihana: Purchase a $50 gift card and get a $10 bonus gift card for free until June 18. These complimentary gift cards must be used between June 19 and July 24, 2017, according to the press release. 
Tijuana Flats: Receive $5 in "Flats cash" when you buy a $25 gift card for Dad. Offer valid through Father's Day.
TGI Friday's: Buy a $50 gift card and receive a $10 free Bonus Card if purchased on or before June 18. The Bonus Card is good from July 1 to August 31, 2017.
Bonefish Grill: Bonefish is continuing their annual Father's Day sale to buy a $50 gift card by June 18 and receive a $10 gift card for free. The bonus card expires July 21, 2017.
Hickory Tavern: RestaurantNews.com states that Hickory Tavern will be giving every father who visits the restaurant on Sunday a $10 coupon for his next visit throughout the month of July. Additionally, they will be providing dads with a complimentary dinner featuring a 10 oz. sirloin steak with a loaded baked potato, tavern salad, brownie sundae and soft drink for $26.50.
Carrabba's: Buy a $50 Carrabba's gift card and receive $50 in bonus cards for free, which can be used for restaurant purchases only.
Mrs. Fields: Take advantage of 20% off site-wide when using the code dad at checkout on MrsFields.com. They are also offering 30% off Father's Day gifts.
Omaha Steaks: Omaha Steaks is featuring a variety of sales not just on their steaks, but their desserts sa well. Visit their website to learn more.
Outback Steakhouse: If you purchase $50 in gift cards for you father, you will receive a $10 bonus gift card for free.
Papa John's: Use promo code PAPA on any online order to get 50% off any pizza at regular menu price through June 25.
Father's Day Sales
Craft Beer Club: Get 12 beers shipped to Dad monthly for free for just $42. Learn more here.
 GourmetGiftBaskets.com: Gourmet Gift Baskets has a variety of baskets for Dad discounted as well as free shipping on many orders. Visit their site to see the sales.
Ace Hardware: Ace Hardware is also holding a Father's Day sale on different items, including 20% off select power tools, 15% off patio furniture, and more.
Kmart: Find gifts for Dad for under $10, $20, and $30.
Sears: Along with discounted prices on select items, you can receive a $5, $10, or $15 Mystery Award Card when you spend $50 or more for Father's Day.
Timex: Get 20 percent off plus free shipping through Sunday, June 18 with the code HEARTDAD.
Zales: Save up to 30% off storewide through Father' Day.
How are you saving money this Father's Day? What Father's Day deals and freebies would you add to the list?
Photo: Flickr: Maeka Alexis