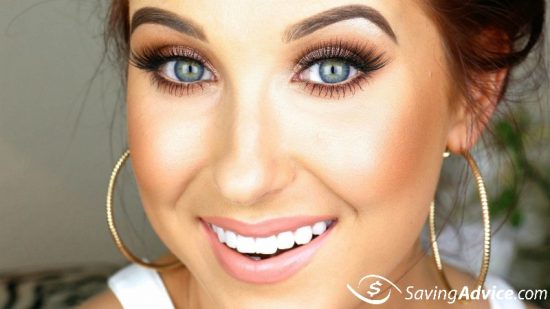 It seems like every time I get on Facebook I have to scroll past at least a dozen makeup tutorial videos. And, although I find them to be a nuisance, they are extremely popular. In fact, the videos have become popular enough that people are able to make a living producing them.
One of those lucky makeup artists is Jaclyn Hill. Like many new makeup artists, Hill got her start on Youtube doing tutorials and it has led to a full-fledged business. So, what is Jaclyn Hill's net worth?

---
Jaclyn Hill's Profile:
Net worth in 2017: $1.5 million
Profession: Makeup Artist
Age: 26
Source Of Wealth: Makeup Business, Youtube Channel
Residence: Tampa, Fla.
Citizenship: U.S. Citizen
Marital Status: Married; Jon Hill
Education: No formal education
---
Jaclyn Hill's Career
Jaclyn Roxanne Hill was born on July 20, 1990 in Mineral, Illinois. She and her two older siblings (Rachel and Nicholas) grew up on the family farm in Illinois but moved to Tampa, Fla. during their adolescence after Hill's father was involved in a car accident.
The small town girl has come a long way since Mineral, Illinois though. Now her mother manages her company, Jaclyn Hill Makeup, and she is worth more than $1 million. She didn't become famous for her fantastic glow overnight though.
Hill started her makeup tutorial Youtube channel in 2011. She used the channel to share her how-tos as a professional makeup artist. Since she launched her Youtube channel Hill has been able to accumulate over 3.2 million subscribers and more than 260 million views (each of her videos gets about 330,000 clicks).
After her videos began to get more recognition Hill was able to land a lucrative deal with Becca Cosmetics. She and Becca released "Champagne Pop," a highlighter palette, which disappeared from the shelves of Sephora within hours of launching. The Becca X Jaclyn Hill line did so well that Jaclyn has been able to land even more deals.
So, how do each of these things affect Jaclyn Hill's net worth?
Jaclyn Hill's Net Worth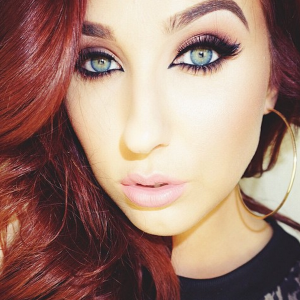 Jaclyn Hill's net worth is estimated to be $1.5 million. The bulk of Hill's cash obviously comes from the deals with cosmetic companies like Becca, however, the 26-year-old makeup artist rakes in cash elsewhere too.
Let's talk Youtube. Hill's Youtube channel, as previously stated, has over 3.2 million subscribers and each of her videos gets about 330,000 clicks (on average). These numbers mean that Hill pulls in about $600 per day or $220,000 a year strictly from Youtube advertisements.
So, Jaclyn Hill is pulling in six figures a year just from Youtube videos, not to mention her deal with Becca Cosmetics. The success Hill saw with her first two launches with the cosmetic company have landed her deals in the future as well. The amount of money Hill is making from her deal with Becca Cosmetics isn't public information but you know she has to be making a killing with her sell-out record at Sephora.
A portion of Jaclyn Hill's net worth can be attributed to her marriage as well. Hill has been married to drummer Jon Hill since she was 19 years old. The couple own a home in Tampa, Florida (which adds to her overall net worth).
Good news for Hill's fans and the lovers of her makeup – this makeup artists isn't going anywhere any time soon. In fact, Hill is launching a new makeup line just in time for spring. I wouldn't be surprised if she doubles her net worth in a year's time!
Interested in Jaclyn Hill's makeup tutorials? Check out her latest video below.
If you liked this article you may also enjoy reading about Tai Lopez's net worth.
Photos: Her Campus and Pinterest
Like Saving Advice? Subscribe!
Subscribe to get the latest Saving Advice content via email.