If you've ever felt overwhelmed by your finances, you are not alone. More than half of Americans consult a
financial advisor
before they retire and even more people seek financial advice once they've retired from the workforce.
So, what can a consultant do for you? Luckily, we've gotten to chat with Chris White, a seasoned wealth management advisor, to learn more about financial advice, investing and get some advice for you, our readers.

Meet Chris White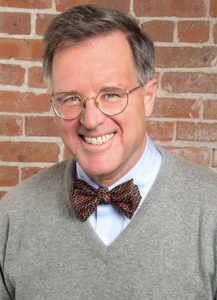 Chris White, as mentioned above, is an experienced wealth management advisor and strategist, who has invested on behalf of hundreds of individuals, families, couples and institutions for over 25 years. During that time he has worked with hundreds of wealthy individuals, couples, and families, and with many institutional investors. He said that he has always had an interest in how emotions and experiences early in life can affect someone's finances.
White found how emotions and investment decisions are linked together so interesting that he published a book, "Working with the Emotional Investor." The book explains how early life experiences of love and loss shape people's risk-tolerance later in life. "Working with the Emotional Investor" draws on White's own life experiences, and on research in human behavior, psychology, and social psychology to explain how people approach investing under both normal everyday circumstances and under high-stakes circumstances.
Q&A With a Financial Advisor
It is obvious that White's experience and research can be valuable to someone looking to invest or better manage your wealth. So, what does Mr. Chris White have to say about consulting with a financial advisor?
Q: What's Your Personal Financial Advice to Investors?
A: Understand how your own emotions impact you when it comes to investing. For example, do you tend to be a cautious, risk-averse investor or more of a high-risk "high roller" willing to take chances to see your wealth grow?
Also, Be sure to communicate your wealth management goals/priorities to your advisor. If there are particular personal or family values that shape your thinking as an investor, share those as well. And don't forget to share your degree of risk-tolerance too. Be willing to trust and work closely with your financial advisor to co-design wealth management plans that are aligned with your personal values, investment "philosophy," and risk tolerance.
A good advisor should be willing to work closely with you to understand your needs, interests, and priorities as an investor.
Q: What role does emotion play in financial decision-making? How does emotion impact decision-making?
A: Based on my professional experience as an advisor, people make decisions about investing based not on logic or reason but on emotions. Their feelings about money and investing often are rooted in their early life experiences of pain and loss — associated with family, friends, relationships, and love.
These formative experiences can include: the 'imperfect love" a child received from their parents; childhood events that featured danger, threat or loss; the influence of key authority figures in a young childhood life; family values and culture, and much more. Such factors shape the development of an individual's 'emotional template' which governs how they relate to the world around them.
As adults, a person's emotional make-up then greatly influences their risk tolerance, their feelings about gain and loss, their capacity to trust others, and their ability or inability to act in their own financial interest, especially in high-stakes circumstances. For example, a person who experiences significant personal or emotional loss or pain as a child may, as an adult, have little trust in others, have a deep-seated need for security and control, and be very risk-intolerant when it comes to investing.
Q: How can Investors Use Emotion to Meet their Goals?
A: It's important for investors to understand their own emotional make-up and personality as it relates to investing. People display different personalities when it comes to investing, especially under pressure.
Generally there are 3 types of personalities that investors display: They can be "Fixers", "Survivors", and "Protectors." Fixers are very results-oriented; Survivors tend to be idealistic and mission-driven; Protectors tend to think about others when it comes to making investment decisions. It's important for investors to understand the characteristics of their own personality type, so that they keep their emotions in check, especially in times of economic uncertainty or roiling markets.
Q: If investors have trouble managing their emotions, what can they do?
They need to work closely with and trust their advisor. They need to let their advisor help steady and ground them in times of market upheaval. An astute advisor can suggest good courses of action to take, especially when an investor feels under stress (e.g. is operating in their "dark zone".) A good financial advisor will advise different clients differently, based on that client's identified personality type
Q: Where should investors go for more resources on this topic?
Check out White's website, chriswhiteauthor.com. You can also purchase his book "Working with the Emotional Investor," a relevant read for investors of any financial means who want to better understand their own emotions and feelings about money and investing, and how these factors influence their attitudes about money, wealth creation/conservation, investing, and financial planning.
Other publications and websites White recommends are sites like www.wealthmanagement.com, Investment News, TheStreet.com and Planadvisor.
Have a question for Chris White? Leave us a comment.
Photos: Dave Dugdale and Chris White Official Website