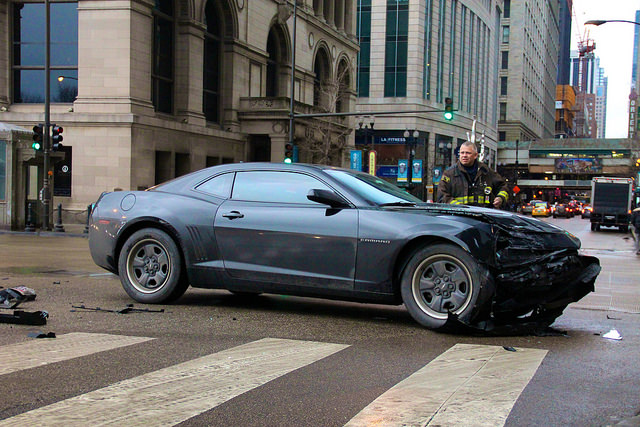 It has been known that sleep deprivation can lead to serious consequences when you get behind the wheel of a car. A recent study discovered that missing one to two hours of sleep doubles your chance of a
car crash
.
According to the study drivers getting one to two hours fewer than the recommended seven hours of sleep every night double their chance of a car crash. Those who get three to four hours less than the recommended seven more than quadruple the risk of an accident. Those who sleep less than four hours multiply their risk by 11.5.
How Sleep Deprivation Ups Your Chance of a Car Crash
Forbes reported the findings were discovered in a new report by the AAA Foundation for Traffic Safety, a nonprofit research and education organization.
This study is one of the first to quantify the relationship between specific measures of sleep deprivation and the chance of a car crash. "Our new research shows that a driver who has slept for less than five hours has a crash risk comparable to someone driving drunk," David Yang, executive director for the AAA Foundation, stated. "You cannot miss sleep and still expect to be able to safely function behind the wheel."
The scariest thing about the findings is that being sleep deprived is not that uncommon. Think about who many times you've gotten in the car after a rough night of sleep (getting four hours or less). Simply by getting into the car in that moment you multiply your chance of a car crash by 11.5.
The study broken down
The Irish Independent reported that car crashes are at an all-time high. Discovering what increases the risk of the chance of a car crash can be extremely important. The AAA study was based on research of federal data of 7,234 drivers involved in 4,571 crashes.
Ninety-seven percent of the people surveyed in the study said that they viewed driving while sleep deprived as unacceptable behavior. In the same survey, one in three people said that they were behind the wheel during times that they could "barely keep their eyes open" during the last month.

How to Lower Your Chance of a Car Crash
According to the AAA report symptoms of drowsy driving include (but are not limited to) having trouble keeping your eyes open, lane drifting and not remembering the last few miles driven. Most people that fall asleep behind the wheel, however, don't remember having any of these symptoms before falling asleep and crashing.
Because most people are not able to identify the symptoms, the report suggest that people should put more effort into getting the right amount of sleep and keeping a few other things in mind before you get behind the wheel. The study recommended drivers take the following precautions so that they can lower their chance of a car crash:
Travel at times when normally awake
Schedule a break every two hours or every 100 miles
Avoid heavy foods
Travel with an alert passenger and take turns driving
Avoid medications that cause drowsiness or other impairment
"Managing a healthy work-life balance can be difficult and far too often we sacrifice our sleep as a result," Jake Nelson, director of traffic safety advocacy and research for AAA, said in a statement, adding that failing to do so "could mean putting yourself or others on the road at risk."
Before you head out on the road for Christmas vacation be sure that you get a sufficient amount of sleep and follow the suggestions the AAA report laid out. Remember every hour of sleep you lose can increase your chance of a car crash immensely.
Photo: Daniel X. O'Neil