You may have heard of
LuLaRoe
recently. It is the next big thing in work-at-home sales. Like many other work-at-home sales positions you host parties online and in your home (or homes of others). Similar to Mary Kay and PartyLite, you help people pick out items you think they would like and help them feel confident about their decisions. These work-at-home sales positions always seem like a good idea, but what are the LuLaRoe startup costs?
Multi-Level Marketing Startup Costs
Most work-at-home sales jobs don't require you to have a large amount of inventory. Most of the time you don't have to purchase a ton of the product you will be selling to demonstrate and sell. For the most part, with companies like Avon and Mary Kay, your customers are able to look at a catalog and make decisions from there. You simply pay a fee for the online ordering. Otherwise, the up front costs are minimal. This is where LuLaRoe differs greatly.
LuLaRoe Startup Costs
LuLaRoe startup costs are significantly higher than many other work-at-home sales positions. To start with LuLaRoe you have to purchase an onboarding package. The onboarding package includes315 pieces of clothing broken down like this:
Julia Dress- 30 pieces
Maxi Skirt – 60 pieces
Cassie Skirt – 50 pieces
Irma Shirt – 70 pieces
Randy Shirt – 40 pieces
Classic T Shirt – 40 pieces
Lindsay Kimono – 25 pieces
The overall cost to the salesperson is $5355! That is a huge amount of money for a simple startup. However, that is not the only startup cost you will encounter with LuLaRoe.
Related Articles:
Is LuLaRoe a scam?
What is the LuLaRoe Business Model?
What Does it Take to be a Successful LuLaRoe Consultant?
Commonly Asked Questions About Being a LuLaRoe Consultant
Is LuLaRoe Worth The Price?
Is LuLaRoe a Mormon Company?
LuLaRoe Startup Costs
Is LuLaRoe a Pyramid Scheme
Other LuLaRoe Startup Costs
You'll notice that the LuLaRoe startup package does not include any leggings, which is what the company is known for. While you are not required to purchase any leggings, you will probably want to for the demos you will be holding. Fifty pairs of OS leggings can be purchased for $525 and 40 pairs of TC leggings for $420. To properly demonstrate and sell the famous LuLaRoe leggings you will probably want to get both types of leggings. So, in addition to the initial $5355, you will likely pay another $945.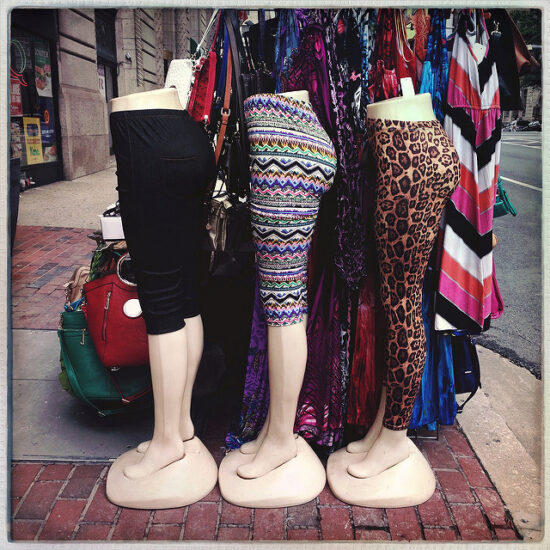 Another LuLaRoe startup cost that most people don't think of is selling your items online. Many
consultants
don't hold parties. Instead they photograph their items on a
mannequin
and post them on the internet. If you don't already have a mannequin (most people don't), this will be another added cost. You can get away cheap by just taking photos of the clothing on a hanger, however, the pieces don't look as nice this way.
Storing the clothing is another cost many people do not factor in when thinking about LuLaRoe startup costs. You will probably need to purchase a few Rubbermaid bins
to keep your product protected. Some consultants keep their items on hangers on professional clothing racks
. Neither the Rubbermaid bins nor the clothing racks will be free though. If you plan to bring the clothing to other people's homes, however, you should purchase the clothing rack (it is more friendly to the buyer — they won't have to plow through your bins to find the clothing they want). The bins sell for about $55 bucks and the racks sell for about $70 dollars on Amazon.com.
Additional LuLaRoe Startup Costs
In addition to the onboarding package, leggings, mannequins and storage for the clothing you may have a few other things to pay for. The following items should also be considered when thinking about LuLaRoe startup costs:
Business Cards – You may want to hand out cards at parties and include the business cards in your packaging materials.
Shipping and Packaging – Packing and shipping your LuLaRoe items isn't free either. This cost should be considered in your LuLaRoe startup costs.
Software – You may need to purchase software to keep track of your inventory.
Insurance – Normally homeowners insurance will not cover your business inventory. You may need to add coverage to your current plan.
All in all, you will likely pay at least $7000 in LuLaRoe Startup costs (possibly even more). Will you be able to make that money back? Well, it depends.
LuLaRoe Startup Costs vs. LuLaRoe Profit
Your overall profit through LuLaRoe will depend on what you sell and how fast you are able to sell it. For example, if you sell the initial package you will make approximately $12,070, which means you will make $6715 in profit. This means that you'll be able to make your money back if you sell just half of the initial startup package. However, that still means you have to make 160 sales and that is based on the assumption that those are products your customers want (you don't get to choose those). Most consultants have to spend more money on more inventory before they've made their initial investment back yet.
The startup costs for your own LuLaRoe business are high and it isn't easy to make your money back. Like many other work-at-home sales positions nothing is guaranteed. Before you pay any of the LuLaRoe startup costs (or any business startup costs) be sure that you are fully aware of what you are getting into.
Did you enjoy this article? Read more about LuLaRoe on Saving Advice.
Photos: Business Insider and romana klee
Alexa Mason is the blogger behind Single Moms Income, a personal finance freelance writer, and an online entrepreneur. Come hang out with her on Facebook and Pinterest.