Actor Ben Affleck, recently cast as Batman, has been in the spotlight in Hollywood for decades. Affleck released the name of his first stand alone Batman movie, titled "The Batman," yesterday and he grabbed the attention of millions. However, prior to starring in DC's superhero film, the famed actor also played roles in films like "Dazed and Confused," "The Town" and "Good Will Hunting." With so many movies under his belt, what is Ben Affleck's net worth? How will his net worth be affected by taking on the role of Batman?
---
Ben Affleck's Profile:
Net worth in 2016: $75 million
Profession: Actor, Filmmaker
Age: 44
Source Of Wealth: Acting
Residence: Los Angeles, California
Citizenship: U.S. Citizen
Marital Status: Separated, Jennifer Garner; 3 children
Education: University of Vermont
---
Ben Affleck's Career
Ben Affleck was born on August 15, 1972 in Berkley, California. He began his career at the age of 12 in a PBS series called "The Voyage of Mimi." In 1993 he appeared in the comedy "Dazed and Confused" alongside blooming actor Matthew McConaughey. Affleck has also starred in various Kevin Smith films like "Chasing Amy" and "Dogma."
Affleck's real claim to fame was when he and Matt Damon won both the Golden Globe and Academy Award for Best Original Screenplay for the film "Good Will Hunting." From there his career seemed to trend upward. He landed roles in films such as "Armageddon," "Shakespeare in Love," "Pearl Harbor" and "Changing Lanes."
In 2003 Affleck's career saw a downturn when he appeared in two films that did not fair well at the box office: "Daredevil" and "Gigli." In 2007 he made his directorial debut with "Gone Baby Gone," which Affleck co-wrote. Just three years later he directed, co-wrote and starred in the crime drama "The Town." Affleck won the Golden Globe and BAFTA Award for Best Director, and the Golden Globe, BAFTA and Academy Award for Best Picture for "The Town."
This year Affleck starred DC Comics "Batman v Superman: Dawn of Justice" and "Suicide Squad" as Batman. The actor has also signed on to do additional stand alone Batman films. With all of Affleck's experience in acting, directing, producing and screenwriting, many people are wondering, what is Ben Affleck's net worth?
Ben Affleck's Net Worth
Affleck's net worth consists of his earnings from films that he both acted in, wrote and directed. He earns between $10 million and $15 million per film. However, the actor has also made a great deal of money through L'Oreal Endorsements (worth $1.5 million). He also won over $350,000 playing poker and owns a $40,000 1966 V8 Chevrolet Chevelle SS, both of which added to his net worth.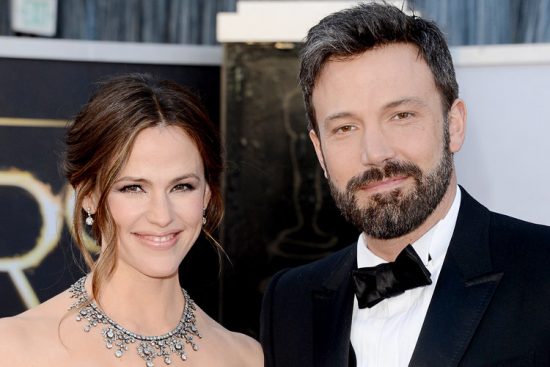 Ben Affleck has had a few high-profile relationships with women like Gwyneth Paltrow and Jennifer Lopez. However, in 2005 Affleck married fellow Hollywood actor Jennifer Garner. The couple, dubbed "Bennifer" by the press, had two daughters and a son. In 2015 Garner and Affleck announced that they were on the road to divorce. It is not yet clear whether Affleck will have to split his net worth with his former wife or not. It is rumored that the couple was trying to sell their three-acre Los Angeles home earlier this year for $45 million. Other assets will likely be split in the divorce.
It isn't likely that the split will hurt Affleck too much though. He has already signed on for the stand alone film "The Batman" as well as "The Justice League" film. Both movies are expected to perform extraordinarily well at the box office. Another film, "Live by Night," which Affleck directed, wrote, produced and acted in will be released in early 2017. If the film fairs well it will likely add millions to Ben Affleck's net worth.