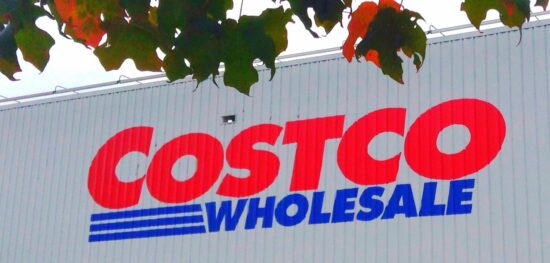 Costco (COST) ended the week on the market at 152.53, high above what analysts projected the company to be. Analysts have been looking at Costco stock closely because the company has been undergoing significant changes that have affected the way it interacts with its customers. Shares of the wholesale club were steadily advancing on Thursday (reaching over $154) and the company was able to end the trading week strong.
Retail stores, as a whole, have been declining in popularity among consumers while companies like Amazon are on the rise. While a difficult journey still lies ahead of the company, the wholesaler is "head and shoulders above the rest," according to Deutsche Bank.
What does this mean for the wholesale retailer? Will Costco continue to be the safe investment it has been for years?

Costco Stock Overview
Deutsche Bank said that Costco has been able to post traffic gains and solid softline and hardline category growth. "Importantly, we see margin tailwinds, steady member growth, strong renewal rates and fee increase (upcoming in the U.S. and recently enacted internationally) as downside protection to the profits and earnings," the firm stated.
On Thursday (September 29), Costco will release its fourth-quarter financial report. Some of the company's closest competition have fallen into a downward spiral, however, Costco looks as though it may trend upward in the coming months.
Costco Stock Prices
Over the past year Costco stock prices have varied. On the low end Costco shares were being sold for $141 and on the high end shares were being sold for $169, landing it back at $152 at the close of the market last week. At its lower moments, Costco was going through some major changes. Right before Costco switched its co-branded credit cards from American Express to Visa. Investors and consumers were unsure of the changes that would occur with Costco and they still are. However, Costco will likely still come out on top when all is said and done.
What Lies Ahead for Costco?
Costco stock simply has not been performing. Prices have decreased by 2 percent since June. Investors have reduced their views on earnings for fourth-quarter by one penny as well as the full-year 2017 projections by half a percent.
During the third quarter sales climbed 2.5 percent and membership revenue rose at a faster-than-usual pace. Because the company is aware of the trouble in the stock market Costco has been controlled expenses to support bottom-line growth. The most important change during the third quarter of the was the transition from AmEx to Visa.
The transition did not go smoothly at first and some Costco customers have decided to end their memberships because of it. Most of the wholesale retailer's customers are loyal and will remain members of the club though and are ready to put the credit card debacle behind them.
What Investors Need to Know
Before you make the decision to buy or sell Costco stock you need to understand that the company has already provided reports and results for most of its key metrics. In fact, the wholesale retailer has projected that its store sales will be flatly compared to last year's with no change in the United States and gains in Canada. What is yet to be determined is how many of these sales will trickle down to the company's bottom-line earnings.
Very few retailers have been able to produce the same success the wholesale retailer has over the years. Costco provides customers exceptional customer service as well as lower prices. Its business model relies on membership fees and allows the company to give customers prices competition cannot match. While the company's stock has seemed rocky in recent months, it is likely that it will continue to thrive in the retail market.
Do you think Costco will continue to be a strong investment?
For more info on Costco check out these articles.
Is the Costco Membership Fee Worth it?
Is a Costco Executive Membership Worth the Price?
Costco Gas Calculator: Will I Save Money Buying a Membership if All I Buy is Fuel?
You can check out our articles for Target as well.
Target Holiday Schedule and Store Hours
Photo: Mike Mozart
Like Saving Advice? Subscribe!
Subscribe to get the latest Saving Advice content via email.