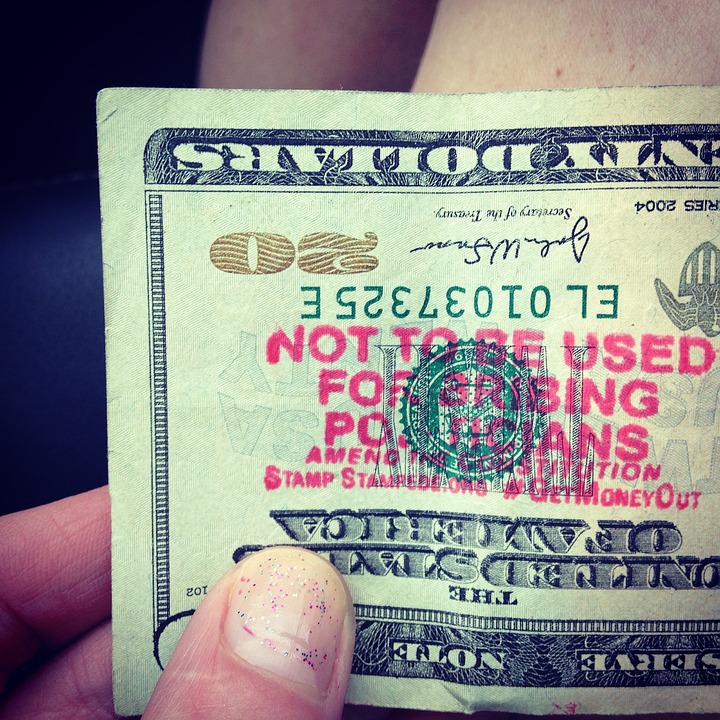 A shocking 75 percent of Americans say that corruption is widespread throughout the government. The number saying the government is corrupt is up by nearly
10 points since 2007
. While this figure is clearly a concern, it is not much of a surprise. Much of this concern has been driven by coverage of political news and business scandals related to government corruption in the 2016 presidential election.
Guccifer 2.0 Leaks Have Renewed Concerns About Public Corruption
Leaks from Guccifer 2.0 have created buzz on social networking sites regarding an uncomfortably close relationship between major donors to the Democratic National Committee and employment in important positions in the Obama Administration. While ambassadorships to minor unimportant countries have often been a reward for major political donors, concerns that important positions (e.g Ambassador to the United Kingdom, Chairman of the Federal Communications Commission, etc.) are being given to party donors on the basis of monetary payments rather than merit raises the specter of public corruption. The Guccifer information also suggests the timing of the donations seems to precede starting in the job – suggesting a direct "pay to play" relationship. Below are the names of the DNC donors and the positions they are alleged to have received based on their donations.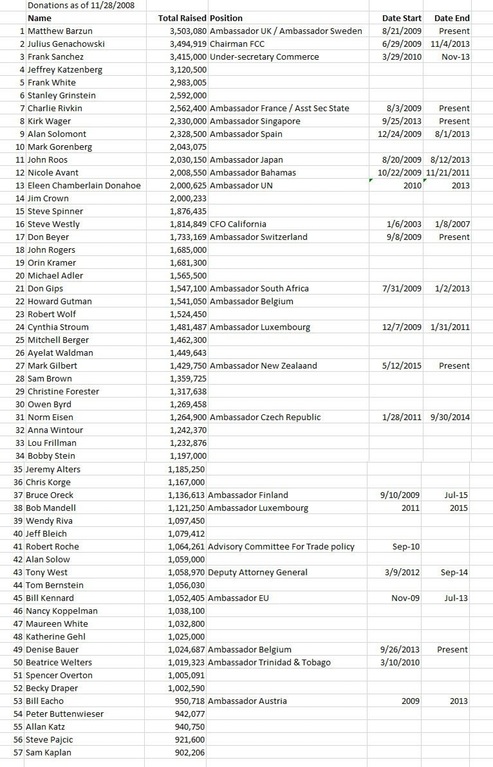 In addition, information from the Guccifer 2.0 leaks have accused the Democratic National Committee (DNC) of engaging in insider trading based on a close political relationships between the DNC and members of the business community. The leaks included a list of earnings releases for selected companies. Some of whom could be shown to have business linkages with prominent Democrats.

Source:
reddit
.
Corruption Concerns Are Mainstream
While the Guccifer 2.0 leaks are primarily discussed on popular websites such as reddit, the concern with government corruption has become a staple of mainstream press. Investors Business Daily has recently run an unflattering article on the Clinton and Kerry State Departments. The article alleged that Secretary Kerry colluded to award $9 Million worth of multiple no-bid contracts to his daughters non-profit. The article also suggests that Hillary Rodham Clinton accepted money from Russian interests in return for encouraging American information technology companies to invest in Russia – a possible violation of U.S. technology transfer laws (Investors Business Daily).
In 2011 Newsweek reported on Peter Schweizers book "Throw Them All Out: How Politicians and Their Friends Get Rich Off of Insider Stock Tips, Land Deals, and Cronyism That Would Send the Rest of Us to Prison". The Newsweek review indicated that due to Congress' advance knowledge of legislative activity, they are able to structure investment purchases in a way that regular citizens are not. From the review:
One of the more dramatic episodes in the book recounts the trading activity of Republican Rep. Spencer Bachus, of Alabama, who was privy to sensitive high-level meetings during the 2008 financial crisis and proceeded to make a series of profitable stock-option trades.

Bachus was known in the House as a guy who liked to play the market, and in fact he was pretty good at it; one year, he reported a capital gain in excess of $150,000 from his trading activities. More striking is that Bachus boldly carried forth his trading in the teeth of the impending financial collapse, the nightmarish dimensions of which he had learned about first-hand in confidential briefings…On Sept. 19, 2008, after attending two such briefings, Bachus bought options in an index fund (ProShares UltraShort QQQ) that effectively amounted to a bet that the market would fall. That is indeed what happened, and, on Sept. 23, Bachus sold his "short" options…—nearly doubling his investment in four days.
Source: Newsweek 2011.
Government Corruption A Bipartisan Problem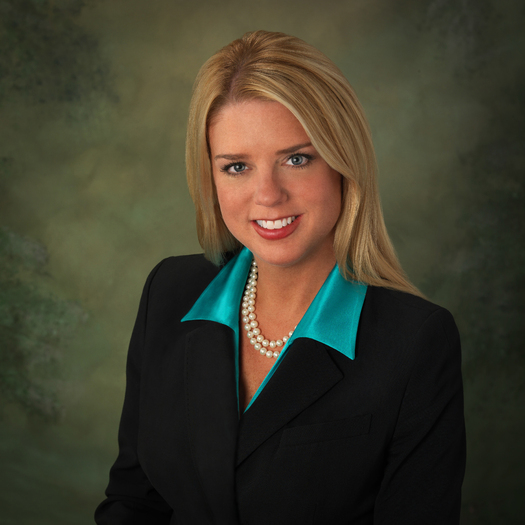 Concerns about government corruption are not limited to the left side of the public isle, in what is being called the "Pay to Look the Other Way scandal" in Florida the Donald Trump Campaign is under scrutiny for payments made to Republican attorney General Pam Bondi (shown here). Bondi is under criticism after her re-election super PAC accepted $25,000 from the Trump Foundation. A short time later, Bondi's office declined to pursue a case against Donald Trump University in Florida, even though her office had received complaints and other states had decided to pursue charges against the organization (Lawnewz.com). Bondi's office denies any relationship, however the timing of payments has strongly suggested political favoritism (Public News Service).
Government Corruption Protects Inefficient and Law Breaking Companies
Corruption isn't just an abstract concern that happens in other countries. When corruption is allowed to become part of the political process, it has the potential to greatly impact the consumer. This is because corruption allows inefficient or law breaking companies to operate by shielding firms with political connections from market forces or from legal penalty for statutory violations.
For example, Carrie Tolsted (shown here), the disgraced executive who oversaw the Wells Fargo "cross selling"/"zombie account" scandal donated heavily to the reelection campaigns of Democratic Presidential Candidate Hillary Clinton and sitting senators Jon Tester, Charles Schumer and Mark Warner (here). All of whom sat on Senatorial Committees overseeing the nation's banking system. The impact of the cross selling scandal was that tens of thousands of Well Fargo's customers were victimized. While evidence for a quid-pro-quo between Tolsted and Congress is absent, the broader effects of cronyism are uncontroversial. Regular people continue to be victimized when effective controls are absent.