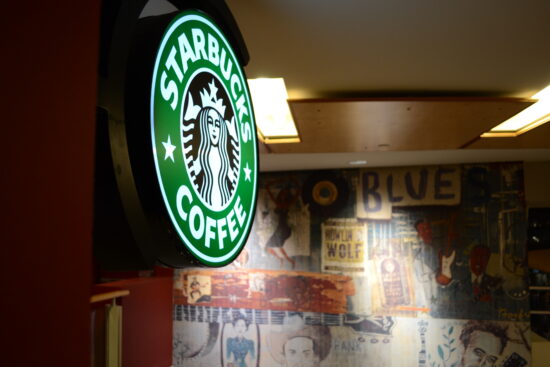 Earlier this year Starbucks announced its new rewards program and it is the best it has ever been. If you are a regular at Starbucks, like myself, you know that the drinks, delicious banana nut bread and cookies can rack up over time. However, Starbucks rewards loyalty, which keeps people like myself (who question if my iced macchiato is worth $7) coming back.
Although Starbucks pricing on its coffee seems a bit steep, if you are a regular customer you can reap the benefits of the rewards program. If you spend enough money at Starbucks through the company's app, you get free stuff. Free is always good, especially when it comes in a Starbucks cup or wrapper.

Changes to Starbucks Rewards
Formerly, the Starbucks rewards program was a bit more hands-on. You had to have a physical gift card that you kept and racked points up on. Then they switched the rewards program to be able to simply be accessed through your email address. Now you can access your Starbucks rewards points through the company's app on your iPhone or Android device. Simply download the Starbucks app to your phone, sign in or create an account and you can begin collecting rewards points.
How to Use Starbucks Rewards
You still have to buy a gift card to be able to use the Starbucks app to its fullest potential but it is much more convenient and easy to use than the previous ways of gaining rewards points. Hit "Pay" in the app and it will direct you to load $10 (or more) to your Starbucks account. For ever dollar you spend, you get two gold stars. On some days Starbucks offers its rewards members an opportunity to gain more gold stars for their purchases (National Coffee Day was one of these days).
Once you collect 125 gold stars (or points), you get a free drink. The freebie is not limited to any certain items on the menu either. For instance, my last freebie bought me a Venti Iced Caramel Macchiato with two extra shots of espresso and extra caramel drizzle (an $8 drink). There have also been stories of people going in and getting a drink worth hundreds of dollars with their rewards points. Starbucks is already making enough money off of you (you had to spend about $62.50 to get your free drink anyway) so they don't limit what your freebie can be.
The Starbucks App
The Starbucks app can be used to pay for your drink or other items you get at Starbucks. Simply put your phone up to the reader and it will charge your Starbucks balance for your order for the day. If you have an iPhone your Starbucks rewards gift card will also show up in your Apple Pay, which makes it extra convenient. You get updates on when your next freebie will be. The app also alerts you to deals, new items and keeps your receipts for all of the purchases made through the app. Starbucks latest deal is an automatic 125 rewards points for every $50 you spend at Starbucks.com. The company also has a "Starbucks for Life" promotion going on right now.
In addition to keeping you up-to-date on all the latest Starbucks deals, the app also allows users to access music playing at your Starbucks and Starbucks around you. The app also allows you to send gift cards to friends and locate the store nearest you (or the store that falls along your route). You can also order your drink to your regular store if you happen to frequent a specific store at a specific time.
The app also comes in handy if you are in a hurry. There was a time I had to be uptown for a doctor's appointment at 7:30 a.m. I logged into the Starbucks app, ordered my drink to the nearest location and paid through the app (in my car at a stoplight). When I arrived at the store there was an iced macchiato sitting on the counter with my name on it (literally). I picked it up and left without having to interact with anyone (which is great for early mornings).
If you are a regular at Starbucks and you've not yet downloaded the app and begun to reap the benefits of the company's great rewards program or the other features of the app, you are missing out. You could save a bit of money as well as make your coffee experience at the chain coffeehouse hassle-free.
Photo: Flickr: Open Grid Scheduler