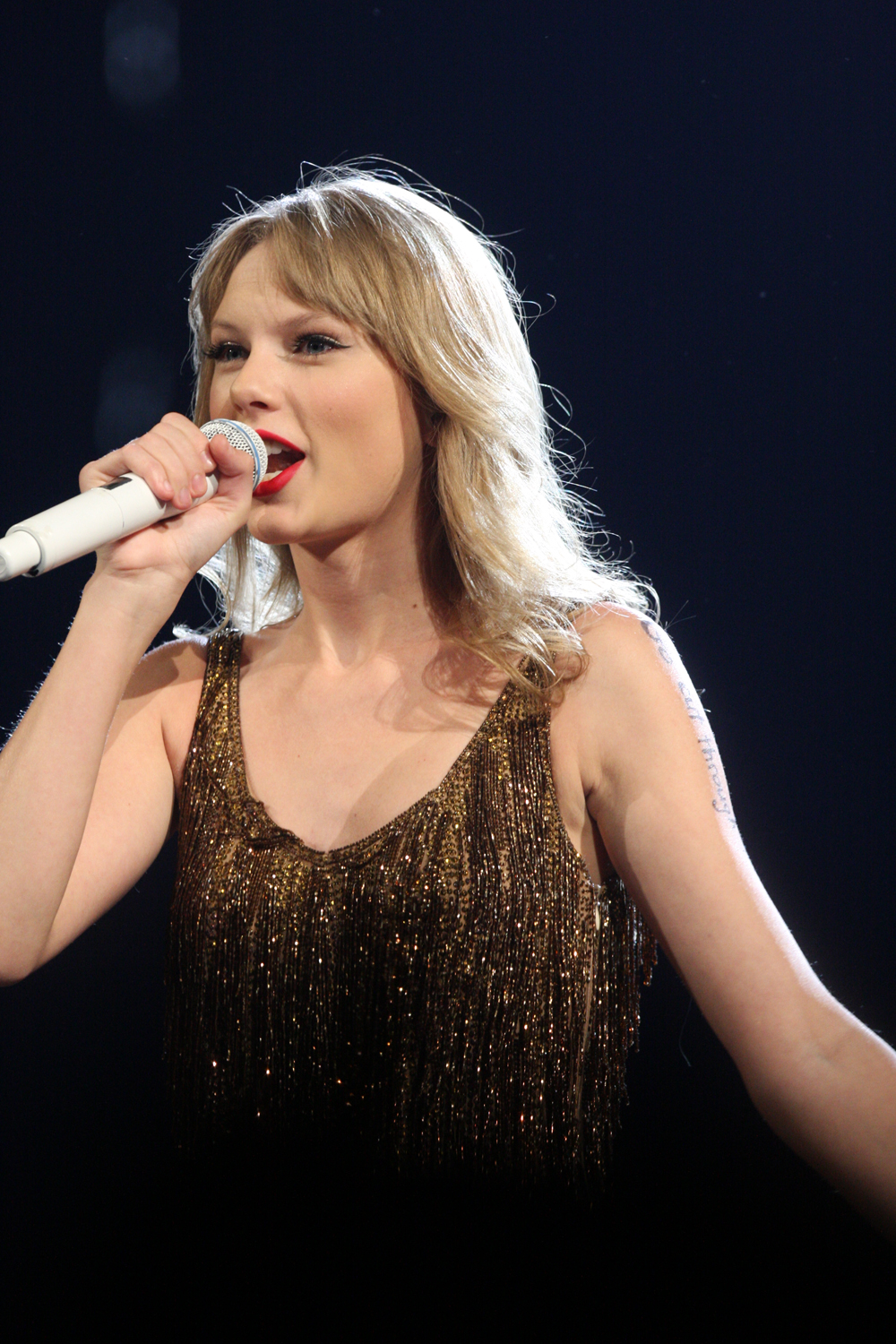 The Merriam-Webster Dictionary defines outstanding as:
extremely good or excellent;
easy to notice especially because of being important or very good;
Taylor Swift.
Well, we are kidding about the last definition, but Taylor Swift is certainly an outstanding American entertainer. In a relatively youthful yet meteoric career the young celebrity has managed to amass a fortune between $270 and $309 Million. The sources of Swift's wealth are primarily entertainment, music album sales and endorsements.
Swift's profile by the numbers:
Net worth in 2016: $270 – $306 Million
Profession: Musician, actress, producer
Age: 26
Source Of Wealth: Entertainment, endorsements, merchandising
Residence: Nashville, TN
Citizenship: United States
Marital Status: Rumored numerous lovers
Education: Diploma, High School
Taylor Swift's Career
Taylor Alison Swift born in Reading, Pennsylvania on December 13, 1989. She is an American country pop singer-songwriter, musician and actress. She started her career in 2006 when she released her debut single "Tim McGraw" along with her self-titled debut album "Taylor Swift," which went on to multi-platinum after a stellar debut.
The Rise of a Globally-Recognized Star
In November 2008, she released her second album, "Fearless," which earned Swift four Grammys and sold over 8.6 million units worldwide. She followed the success with a third album "Speak Now" in October 2010, which sold over a million copies within the first week. In 2012, Taylor released her fourth studio album "Red," which sold 1.21 million units in its first week and over 6 million units worldwide.
Swift was also listed in the 2012 Guinness Book Of World Records as the Fastest Selling Digital Album by a Female Artist for her album "Speak Now," and Most Simultaneous U.S. Hot 100 Hits by a Female Artist. In 2014, Swift's sound made a transition to pop and released the album "1989." It sold nearly 10 million copies globally and Swift began a worldwide tour for the album in 2015.
The singer's accolades have piled up over the years. At the age of 20, she became the youngest American artist in history to win the Grammy Award for Album of the Year. In 2011, Swift was named Billboard's Woman of the Year. She also has been named the American Music Awards Artist of the Year and Entertainer of the Year for both the Country Music Association and the Academy of Country Music, among many other honors. In 2014, she was also short listed for Time Magazine's Person of the Year and is currently one of the top selling artists in digital music history.
Taylor Swift's Acting Career
In addition to her musical work, Swift has also dabbled in acting. Although the star's acting career hasn't yet taken off yet, Swift has managed to fit five acting roles into her schedule. She has appeared in a few TV shows and movies since 2009. Her roles were as follows:
CSI, 2009
Valentine's Day, 2010
The Lorax, 2012
New Girl, 2013
The Giver, 2014
Swift's Wealth – Extensive, Diverse and Well Managed
Swift isn't exactly putting her personal balance sheet on the Internet so most published estimates of her wealth are just that – estimates. There have been two solid estimates of Swift's wealth by Forbes and MoneyNation.com. Forbes puts her wealth at $270 Million and MoneyNation at $308 Million.
Swift's wealth comes from a number of sources, including several popular and profitable concert tours. The star also has numerous endorsement deals with major brands like L.E.I. Jeans, CoverGirl, Keds, Diet Coke, American Greetings, Sony, NHL, Elizabeth Arden and Air Asia. Her other income sources include merchandising in the form of several lines of perfume through Elizabeth Arden/Revlon as well as ongoing album sales and revenue sharing from her YouTube channels. Swift announced in early 2016 that she would be adding to her endorsement portfolio by joining stars like Kim Kardashian, Britney Spears and Katy Perry in partnering with video game producer Glu Mobile. The pop star is likely to see a decent return from that partnership as well.
While not publicly stated, Swift likely has exposure to common stocks and other securities including stock options gained from her endorsement deals. MoneyNation.com estimates the sources of Taylor Swift's wealth are distributed in the following manner:
Concert Tours 53.6%
Merchandise 8.0%
Endorsements 15.0%
You Tube 7.2%
Acting 1.1%
Music Sales 10.5%
Investments 4.6%
Taylor Swift's Real Estate and Transportation Assets
In addition to diverse sources of revenue, Swift also owns a number of assets like her $86 million worth of real estate. Her real estate includes a waterfront mansion in Rhode Island, a three bedroom house in Beverly Hills and a Tribeca penthouse. The music mogul is also reputed to own two French Dassault Falcon jets which are used to transport her small army of attendants and staff.
Unlike many other celebrities who lease their aircraft, Swift's ownership of these aircraft shows the intelligence with which her wealth is managed. Notably, she also owns and operates her own tour coaches and ground logistics vehicles, which she leases out to other production companies when they aren't supporting her own tours. In short, she owns transportation assets which generate cash in addition to her earnings as an entertainer.
Taylor Swift has managed to climb from the bottom to the top rather quickly, however, there is great news for Swifties everywhere: she doesn't seem to be slowing down any time soon. You are likely to see Swift continue to grow both professionally and financially in years to come.
Photo credit: Eva Rinaldi
Like Saving Advice? Subscribe!
Subscribe to get the latest Saving Advice content via email.