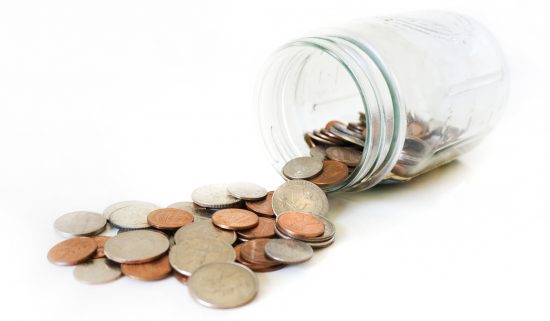 Passive income is a great way to support yourself as you have fun enjoying life. You generally choose when you work or make your money work for you. There are so many great ways to make passive income that this may make you wonder which passive income route is right for you. Finding the right passive income job for you may be difficult, however, these two passive income positions have proven to be successful for others on many occasions.
Writing
Many writing jobs require you to write content, and then you are paid per piece written. Yet, there are many websites that pay money each time someone clicks on your article. You then receive a commission every time someone reads your article. If you write an article on a high traffic website, then you have the potential to make a lot of money very quickly. All you'd have to do is put in the initial work of writing. The company you write for would do all the rest. Would you like a tip? If you want to take this a step further and eliminate the majority of the work you have to do, outsource the actual writing of the work. Here is a scenario:
You've decided to write an article for XYZ inc. This website receives 200,000 views per day, and you estimate you will receive a total of $500 in commission for this article. Instead of writing the article yourself, you could outsource the actual writing to a freelancer and pay that freelancer $5.00-$10.00. This will allow you to make a $490.00-$495.00 profit without you even having to type. It doesn't get any easier than this. Just be sure your contract doesn't explicitly state you are not allowed to do this. If your contract does not allow you to outsource the work then be prepared to write the article yourself.
If you decide you would like to find a writing position, you can check sites like Fiverr, Indeed, Freelancer, among others for flexible writing jobs.
Marketing & Sales
Have you been called a sales and marketing expert? If you know how to sell a product or service with ease, then you should consider selling your services to companies in need of your expertise. Now, we want to make passive income, so to set this up correctly, you will need to make a commission every time someone buys a product or service from that company. Come up with a rate that works for both you and the company. Here is an example:
You've decided to sell and market a product for XYZ inc. Every time a customer buys one of their products, you will receive $50.00 in commission. If you sell 10 products each day for a month, you would make $15,000.00 a month! Sure you will need to maintain this passive income idea more frequently that you may like, but the potential reward is endless.
If you are looking for a way to make passive income through marketing and sales, you may want to check out companies like IT Works, Mary Kay and other sales-oriented positions that you can work at your leisure.
If the idea of passive income spikes you interest, you can find many different ways of generating extra cash. Two of the most successful and easily accessible ways are through writing for commission and selling products for external companies. Many individuals have had a lot of success using these two methods and it could be time for you to experience the benefits of making passive income as well.
Have you ever tried either of these passive income ideas? How did it work for you?
Photo: Flickr:Pictures of Money
Like Saving Advice? Subscribe!
Subscribe to get the latest Saving Advice content via email.