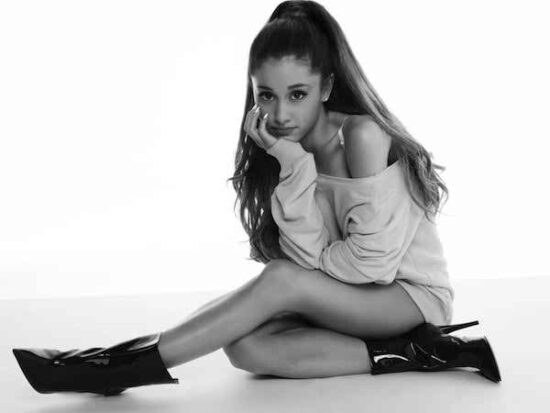 Pop star Ariana Grande released her newest album, "Dangerous Woman," at midnight. The release of the album in its entirety is exciting for many Ariana Grande fans. The pop star has been releasing a song each day for a couple weeks. Now, the full 15-song project is available on iTunes.
"Dangerous Woman" features Grande alongside some of the music industry's heavyweights like Lil Wayne, Future, Nicki Minaj and Macy Gray. When an artist releases new music, many people point their attention to how much the star is able to make from the sale of their music. How will the release of the newest album affect the Ariana Grande's finances and her overall net worth?

When you look at Grande's net worth from early this year, her wealth comes from a combination of her child acting career as well as her career as a pop star. This has made Ariana Grande worth million of dollars. According to College Candy, her net worth, as of January, is $10 million. The break down of her millions is pretty simple.
In 2009, Ariana Grande got her big break. She received her role on the Nickelodeon show "Victorious" that year. The premiere of the show garnered about 5.7 million viewers. She was paid $9,000 per episode during the first season. Through the show, Grande also got to kick start her music career. She was able to put her amazing vocal ability on display on two soundtracks for the show.
Her first single was released in 2011. The song "Put Your Hearts Up" put Grande on the map, but she since has expressed disappointment of that time in her career. However disappointing it may be now, "Victorious" and that first single put Grande on the map.
The pop star went on to star in the "Victorious" spin-off series "Sam & Cat." The series was canceled in July 2014 for unknown reasons. However, that didn't stop Ariana Grande from continuing to climb to the top.
She released her debut album in August 2013. "Yours Truly" debuted at number one on the Billboard 200. Within its first week, the album sold 138,000 copies. She toured with Justin Bieber during his "Believe" tour and then embarked on a tour of her own. Her personal tour, "The Listening Sessions," which lasted 11 days, grossed the singer $680,000.
"My Everything," her second album, was released in August 2014 and sold even more copies within its first week than "Yours Truly." Her sophomore album sold about 169,000 copies within the first week, making it her second number one album in the United States.
It seemed Grande was not going to release any new albums in 2015, but she did manage to keep herself busy. She kicked off an 88-show tour called the "Honeymoon Tour." The tour grossed $41.8 million. She also guest starred in the Fox series "Scream Queens." At the close of the year, she released a Christmas album called "Christmas and Chill."
Ariana has also tried to expand her earnings beyond her television and music career as well. In 2015, she released her own fragrance called "Ari by Ariana Grande." With the sales from her fragrance line in combination with ticket sales for her tours and albums, Ariana Grande isn't doing half bad.
Now, with the release of "Dangerous Woman" and her upcoming appearance in "Zoolander 2," Ariana Grande will likely only see an increase in her current $10 million net worth. 2016 will bring plenty of financial growth for the young pop star.
Photo: Flickr: Just Entertainment
Like Saving Advice? Subscribe!
Subscribe to get the latest Saving Advice content via email.