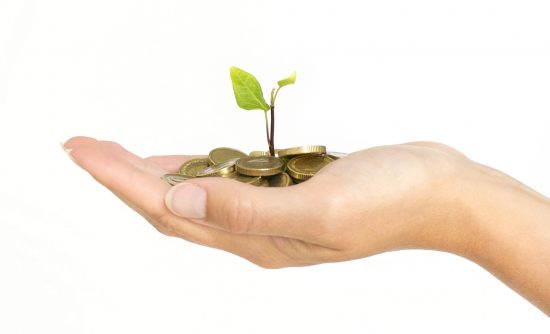 Financing a college education can be difficult and it is oftentimes something parents are concerned about for years. However, the Free Application for Federal Student Aid (FAFSA) is designed to make paying for a higher education a little bit easier. The
FAFSA
takes a look at a family's total income and determines how much money the child should need to pay for school. While it seems pretty easy, there may be a few things you're missing out on when it comes to getting the most out of the FAFSA.
Here are a few things you may want to consider when you fill out the FAFSA:
Retirement Accounts
Retirements accounts (IRAs, 401ks) are not considered when you or your child fills out the FAFSA. Actually, during high school and while your children are in college is the best time to stock money away for retirement. The FAFSA only takes capital gains (income) into consideration when deciding how much student aid you can receive.
Different Financial Aid Packages
Sometimes, financial aid packages can vary greatly. It may be the decision between the number one school and the second choice when you see the financial aid reward packages. Even two institutions that are very similar in academic standing may provide you with two completely different packages. When it comes down to it, after filling out the FAFSA, you may have to make a decision based on money and not necessarily preference. You can also use better packages to negotiate terms with other institutions.
Negotiating Aid Packages
This point especially appeals to college athletes. Oftentimes, if you (or your child) receives a financial aid reward package that doesn't cover everything or doesn't cover enough, you may be able to negotiate your package. You don't do this through the FAFSA website though, you would do this through the school itself. To do this, contact the financial aid office at the university that your family is taking a good look at and try and negotiate better financial aid. There's an art to this, so be sure to put on your stern face when you go in for the meeting.
Savings Accounts
If you have a substantial amount in your savings accounts, you may want to start spending it down. This number (the number of dollars in the account) can significantly impact the amount of money you or your child will receive for student aid. You don't have to spend it like crazy. Do things like pay down credit cards and other debt, prepaying your mortgage or even make a big purchase (car, new appliance, etc). If you do this at the beginning of the year before you file the FAFSA, it will greatly help the amount of student aid that can be received. The FAFSA generally only awards aid to families with $50,000 or less in assets.
Don't Lie on Your FAFSA
The FAFSA is a government document so lying on the application can be considered a felony. Lying about any of your income or assets on the FAFSA can be punished to the fullest extent of the law. It is a form of fraud and is punishable with up to $20,000 in fines. You will also forfeit any of the financial aid received and could even receive jail time. Just don't do it. Be honest about what you have and work with what aid you receive.
Photo: Flickr: Pictures of Money