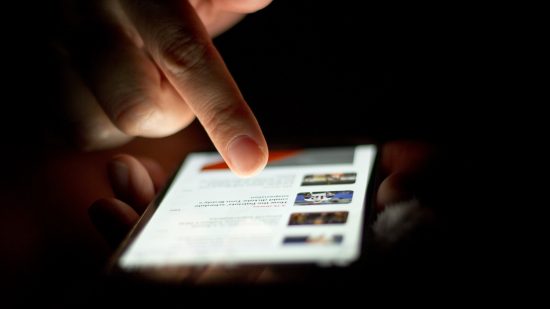 There seems to be an app for (just about) everything. Whether it is shopping, managing your finances, transferring money or managing your stocks, there's an app for it! One app that seems to be underutilized by the general population is Mint.
Mint is an all-in-one kind of app for your smartphone, and you can also visit their website to use their services. You can monitor your spending, budget, bank account, pay your bills and check your credit score all through the same company/service. That seems way better than downloading 100 different apps on your phone just for finance. It also makes seeing all of your bills (in one place) easier.
Personalize your account on Mint
Mint offers personalization for each account. You can create a budget that makes sense for you today and will help you save for tomorrow. The app will also allow you to take a look at your credit card debt up against your bills and your monthly income. Mint will give you a weekly amount of bills due (and which ones are due).
The app also allows you to receive free notifications if there is something strange going on with one of your accounts. For example, if there is an unusual account charge, the Mint app will alert you to it. You can also get customized tips from the app on how to reduce these fees and save money.
Getting your credit score through Mint is a great idea as well. You can receive your score free of charge, and the app will provide you with advice on how to better it. For example, if the app sees your credit score is 650 and the reason is that you have an outstanding balance on your credit card, it will recommend paying the card down. If you decide to take the advice, it will adjust your budget accordingly.
Mint's App
The app will work for you wherever you go. It is a versatile app that will create a budget that works, and you will be able to see (and manage) your money wherever you go. The app is available on both Apple and Android products. You can also manage your account on desktop or laptop devices as well. On it you will be able to:
View and manage you budget and money
Make adjustments to your money
See all of your bills in one place
Receive advice
Is it secure?
Starting a Mint account is simple (and free). If you should need help while setting up an account (or during the time you have one), there is always help available through the Mint customer service line.
When it comes to the security of your information, Mint takes it very seriously. "We're obsessive about security and protect your data with the same 128-bit encryption and physical security that banks use," the company's website reads. Mint services come from the makers of TurboTax and Quicken, both of which are trusted by millions of people each year with sensitive data.
With nationally-trusted security, expert advice, free credit checks, budgeting, money management services and bill payments available through Mint, it makes you wonder why you haven't opened an account with the company sooner. Opening an account is absolutely free, so don't wait much longer! You can make managing your money easier now.
Like Saving Advice? Subscribe!
Subscribe to get the latest Saving Advice content via email.