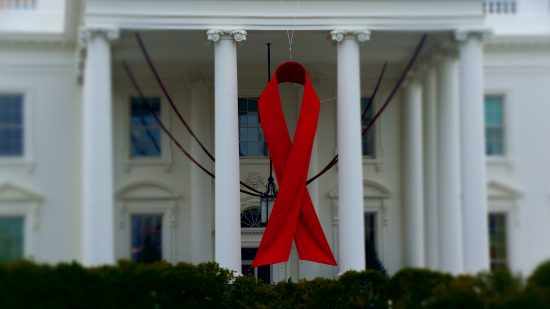 Did you know that most people diagnosed with HIV live a normal life-expectancy? December 1 marks World AIDS Day. There have been a ton of breakthroughs and treatments for the debilitating disease, and that has prompted activists and politicians to have hope for an AIDS-free generation. Hopefully, one day, there will be no new HIV infections, no discrimination against those with the disease and no new AIDS deaths. How far are we from that?
'Getting to zero'
The slogan, "Getting to Zero," has been the theme for World AIDS Day for four years now. With new medications and treatments, the reality of there being no AIDS-related deaths some day is tangible. Completely stopping new infections from occurring is a possibility as well if people who have HIV get tested and are treated effectively.
Obtaining the goal of "no discrimination," however, seems the hardest. Even after 30 years (the length of time the virus has been running rampant), people still have a general lack of knowledge about AIDS and HIV. Many people still do not get tested regularly, nor do they receive anti-retroviral treatment – even though it is readily available. This is because the social stigma surrounding the disease is far more prevalent than originally thought.
Though we are a progressive society, many people think you can get the disease from kissing or engaging in homosexual activity, which is not the case. Another slogan tokened by the World AIDS Day foundation is "Kissing and hugging do not spread AIDS, ignorance does." With lack of education about the disease, many people are misinformed and even ashamed if they think they need to be tested.
Anyone engaging in unprotected sex can contract the disease if they come into sexual contact with someone with the disease. Although the "Getting to Zero" campaign is not impossible, it will not happen until there is a way to measure and lower the HIV/AIDS stigma. By lowering the stigma, discrimination will become nonexistent when it comes to HIV/AIDS, and we (as a world community) can take a step closer to becoming AIDS-free.
Giving to end HIV/AIDS
Many people will be sporting red ribbons today in support of fighting to end HIV/AIDS. Most people will know someone during their lifetime that this disease has effected or will effect. However, there are a few ways (other than wearing a ribbon) that you can help.
• You can donate to the cause at www.worldaidsday.org.
• Participate in local fundraisers for HIV/AIDS awareness
• Be aware. Be aware of what HIV is and how it effects society
Campaigns throughout the world
There have been international campaigns aiming to lower the HIV stigma. However, campaigns and charities working to end HIV must also focus on educating others and ending the stigma surrounding the virus. If the stigma is put to a stop, more people will feel willing to get tested and won't be scared of the outcome.
The number one way charity organization aimed at HIV/AIDS can help end the discrimination is to provide educational materials to address misinformation. By doing this, "Getting to Zero" can become much more than a slogan. It can become a reality.