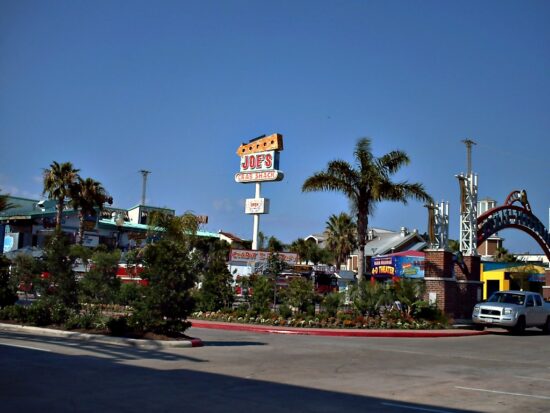 Tipping is a touchy subject. Often times you see servers on social media complaining about getting no tips when they work on a less-than-minimum wage, and other times you see people saying that they don't feel they have to tip. It seems like a vicious circle that one restaurant chain decided to stop completely.
Joe's Crab Shack has done away with tipping for good. Its servers are being paid a living wage instead of the standard $3.00 average wage for servers. It will implement the change in 18 of its stores to start out and, if it goes well, the company will likely make the change throughout the chain.
"Servers, hosts, bartenders are paid now higher, fixed, hourly wages," CEO Ray Blanchette said. "It's expected to result in an improved team atmosphere, a significant reduction in turnover and greater financial security for the employees." Blanchette said that those who were recently paid as little as $2 an hour will be paid $12 and hour. Those who are more experienced stand to make even more.
The company actually began rolling out the higher wages to its employees in August, but they only just announced the change to its investors. Joe's announcements about higher wages follow announcements of other company's "no tipping" policies.
"We picked a broad range of locations with different nuances to see how it responds in each different area," Blanchette said. "We wanted a random sampling that would be indicative of how a national rollout would be."
Joe's is the first chain to implement a no-tipping policy. There are signs on and around the restaurants that have already made the change. The tip line on receipts has bene eliminated as well.
How will this effect prices?
When Blanchette made the announcement last week that it would be raising the wages of its employees and getting rid of tipping, he also noted an increase in price. Menu prices will increase about 12 to 15 percent. However, pricing will vary from location to location and could possibly change as the testing of the new policy continues.
"Ultimately, people are paying less and hopefully we are delivering more value," Blanchette said. "It's one of the reasons we are testing, to make sure people are judging the total experience and not just menu price." He also believes that the new policy will increase the company's bottom line.
Like many other companies, Joe's saw a slump in the third quarter earnings this year. Blanchette believes part of this is because of high turnover rates. The front-of-house turnover is close to 100 percent. The rise in wage in the company should allow for retention and a better-trained workforce.
Currently, there is no timeline for Joe's to eliminate the tipping policy in all of its locations. However, Blanchette said that it will take a while for the company to train its customers against tipping as well as accepting the slightly higher menu prices so that the company is able to pay its employees a fair wage.
Like Saving Advice? Subscribe!
Subscribe to get the latest Saving Advice content via email.