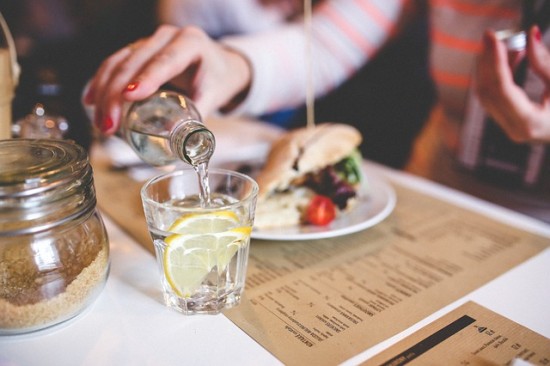 The human body is an amazing organism. The human body is in fact miraculous in its complexity. The heart, lungs, and brain are some of the stars in the human body and it's interesting to note that they are comprised of large amounts of water.
You can't survive for long without drinking or ingesting water on a daily basis. It is the key to life. It also has been shown to lower cancer risk.
People speculate that there are a number of different risk factors that cause cancer. These risk factors include the following:
• Genetics-Check your family history and see if there are steps that you can take to manage your susceptibility for contracting the disease.
• Your diet. What you eat is important not only to sustain energy, but what you eat can trigger cancer risk.
• Smoking habit-are you a heavy smoker or around someone who is a cigarette smoker? Are you breathing in second-hand smoke?
• Are you a heavy drinker? Do you find that you're drinking a lot of alcohol?
• Are you next to a location that has a high number of magnetic fields?
Don't freak out, just take some time to assess your susceptibility for contracting cancer and look at the environment around you. Create an arsenal of advice and habits that will help you manage your risk.
One of the tools you should incorporate into your kit is to drink water on a regular basis. People feel a little overwhelmed by the idea of drinking up to 8 glasses of water a day, so here are a number of ways to easily add drinking more water into your daily habits.
• Set a goal-we have all grown up with the advice to drink up to 8 glasses of water a day. What if you're not even close and 5 those glasses of water you're drinking are actually coffee? Don't despair, slowly change this habit by cutting the number of cups of coffee you're drinking on a daily basis. If you're drinking 5 cups of coffee a day drop it to 4 and add a cup of water.
• Drink green tea (or herbal tea)- The great thing about green tea is that it seems to have cancer-fighting properties as well. Studies have shown that countries with high green tea consumption seem to have lower cancer rates.
• Get a Soda Stream-Some people really don't like to drink plain water and prefer a little effervescence added to their water. Try to do this frugally and also be aware that you will have to get more CO2 when the cartridges run out. Just go to your local Best Buy. Bring a coupon and your old cartridge, and have the store fill it up. It will cost around $11-$14 for a refill.
• Add fruit/citrus slices/or fresh mint to a glass of water to give it a more refreshing taste.
Water flushes out the toxins in your system. If you're not drinking water, then you're affecting your body's ability to cleanse itself of the toxins that find their way into your body day in and day out. Use the above strategies to increase your water intake.