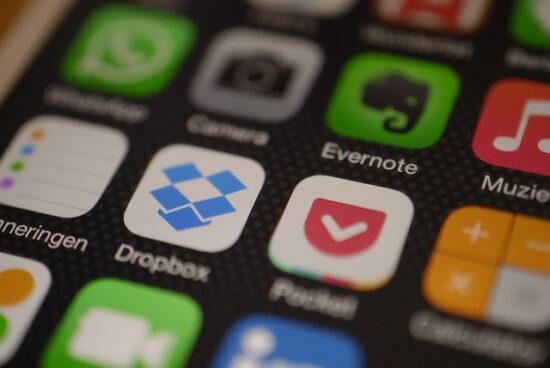 Today, nearly two-thirds of Americans own a smartphone and use apps designed for them. These
smartphone apps
can do everything from finding locations to discovering recipes to providing entertainment. They are also great for helping you save more money faster than you could without the assistance. Here are eight interesting apps to save you money.
Saving More Of Your Income
Dyme – The Dyme app encourages saving by sending text messages prompting you to save and allowing you to text back how much you want to save. Dyme then moves the money from your checking account to a dedicated, non-interest bearing account for savings. You can set a savings goal when you link your checking account to the service.
KapitallM – The KapitallM app encourages saving by giving users a chance to win cash prizes through raffles every time they add money to their savings account. The user gets more "tickets" for saving more, giving them more chances to win. Even if you don't win a prize, you are still saving money for your future.
Saving Money While Shopping
Ibotta – Ibotta gives you cash back for everyday purchases. There is a list of items, name brand and generic, that you can purchase to receive various cash back amounts. You buy and scan bar codes of the items, share a picture of your receipt, and cash in on the rebates.
RedLaser – RedLaser shows you how much different retailers charge for the same product so you can compare prices. You can scan the product bar code and the app returns the prices found online and at nearby stores. The app also has product reviews and offers recommendations for similar products.
ShopSavvy – ShopSavvy displays sales and offers at major retailers on a constantly updated scrollable display. You can choose to find sales and deals in your area or to be alerted when designated products go on sale. You'll go directly to the retailer's website for ordering if you tap its icon on the display.
Wal-Mart Savings Catcher – The Savings Catcher part of the Wal-Mart app allows users to get the best deal at Wal-Mart by giving them a refund if they buy something at Wal-Mart that has a lower price elsewhere. After you scan and submit your receipt, the app compares the prices of every item on your receipt with prices listed in weekly ads of top retailers in your area. If a lower price is found, Wal-Mart will refund the difference onto a Wal-Mart eGift Card or a Bluebird by American Express card.
Saving Money On Local Deals
Groupon – The Groupon app can help you find deals on everything, including restaurants, retailers, and hotels, that are worth as much as 50-90 percent off. There is a search by location feature that allows you to find the deals closest to you. And the deals are always changing. Some deals are only available in limited quantities. So if you want a particular deal, you may have to grab it quick.
LivingSocial – The LivingSocial app carries deals for hotels, restaurants, retailers and other places as well as for events. Users that get three of their friends to purchase the same deal by posting it on their social media account get the initial purchase free of charge. You can search for deals in your city and receive alerts for local events.