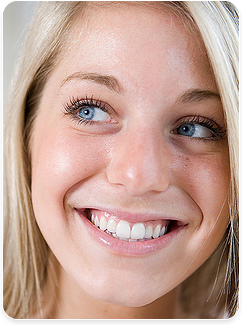 Invisalign is a teeth straightening technique that is a popular alternative to traditional metal braces. The Invisalign trays are much less noticeable than traditional braces because they are made of clear plastic. They gradually move the teeth into position using a custom set of clear plastic mouthpieces (trays). Each tray is worn for approximately two weeks before moving on to the next tray. Patients normally visit the orthodontist every six weeks to check on the progress of the treatment.
Standard Cost
The cost of Invisalign depends on the extent of work required and the length of time you will be using them. The cost of Invisalign treatment ranges from $3,500 to $8,000. The average cost is $5,000. This cost includes an initial consultation with your orthodontist, photos, x-rays, follow-up visits and the sets of Invisalign trays for your treatment plan. In comparison, the average cost of traditional braces is $3,000-$7,000.
Extra Costs
It is recommended that you wear Invisalign 20-22 hours per day, but the trays can be removed from your mouth during the day. They should be removed when you are eating, flossing and brushing your teeth. The trays can easily be lost since they are removed from your mouth several times per day. If you lose a tray it will could cost about $100 to replace. One set (2 trays) could cost $200. The actual replacement cost will vary based on your orthodontist. You may receive your first replacement set at no cost.
No Retainer Cost
Invisalign users do not have to purchase a retainer when their treatment is complete. They normally wear the final tray as their retainer. Patients that opt for traditional braces must purchase a retainer when their treatment is complete to keep teeth from moving out of alignment.
Insurance
Most dental plans with orthodontics coverage will pay $1,000-$2,000 up to the age of 18. Orthodontics is not covered by insurance for adults.
FSA/HSA
Invisalign can be paid with your Flexible Savings Account (FSA) or Health Savings Account (HSA). Both of these accounts allow you to use pre-tax dollars to pay the cost of orthodontic work.
Discounts
Some dental schools offer Invisalign as part of their curriculum. Dental schools accept most dental insurance and offer dental work for substantially less since students do the work. The students are supervised while performing work on your teeth. Your insurance benefit will be the same, but the out-of-pocket expense will be lower from the discounted rate.
Financing
Many orthodontists offer interest free financing with a down payment and monthly payments over 12-18 months. Check with your orthodontist for financing options.
For eligible patients, Invisalign is an attractive alternative to traditional braces. The cost is comparable to traditional braces. There is less discomfort wearing the Invisalign trays than with metal braces. There are no food exclusions because the trays are removed while eating, flossing and brushing. The most attractive feature of Invisalign is probably the fact that the trays are much less noticeable than traditional braces.
The costs of Invisalign can vary between orthodontists. Most orthodontists will provide a free consultation. You should consult with several orthodontists before deciding which to select for your treatment. Ask how much experience they have with Invisalign and other teeth straightening devices.
For more on this consider checking out Thousandaire's piece talking about how much Invisalign costs.
Alexa Mason is the blogger behind Single Moms Income, a personal finance freelance writer, and an online entrepreneur. Come hang out with her on Facebook and Pinterest.