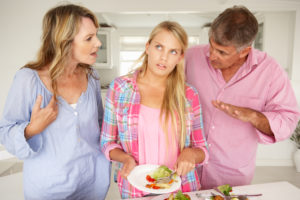 Are more adults still living with parents than ever before?
There is a lot of interest in that question. So much interest that the US Census Bureau published a report on young adults (18-34 year olds) for the period 1980 to 2013.
According to the Census Bureau report, 30% of young adults still lived with a parent during the period 2009-2013. That is the highest percentage of young adults living with parents between 1980 and 2013. Young adults during that period were also more likely to live in poverty and be unemployed. Whats driving this trend? Three factors: unemployment, college enrollment and marriage trends.
The current generation of young adults may be the most likely to live at home and be unemployed, but they also are the most likely to have a college education.
Many of these young adults finished school during the Great Recession. Some chose to pursue graduate degrees while they waited for the recession to end. The recession officially ended in June 2009, but for most of us it doesn't feel like the economy has recovered much since then. Unemployment peaked in October 2009 at 10%. Wages have been stagnant for years. These economic factors may have contributed to more adult children moving back in with their parents. Declining marriage rates also play a role. According to the Pew Research Center in 2012 just 25% of Millennials were married, down from the 30% of 18- to 31-year-olds who were married in 2007. Today's unmarried Millennials are much more likely than married Millennials to be living with their parents (47% versus 3%).
Economics is not the only reason that a higher percentage the current generation of young adults are still living with their parents other generations. Parents of this generation are guilty of enabling their adult children by supporting them financially and not helping them develop independence. This generation is known as the entitled generation.
So parents…consider not enabling your children. If you have adult children living at home with you, you can't kick them out tomorrow. But you can let them know that it is time to become adults and move out on their own. Set a deadline for them to leave home. Help them develop a budget and set realistic expectations for their new home. They may need to find a new job or take a second job so that they can afford to move out. If they absolutely cannot afford to move out by your deadline, make them pay room and board until they do. After all, sometimes the only way your children are going to be independent is if you teach them to be so.