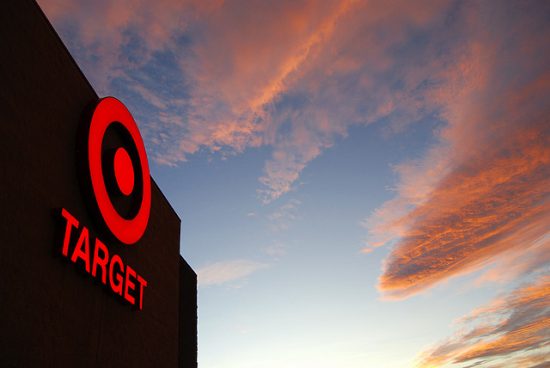 Need to do some last minute holiday shopping this July 4th? If so, you may be wondering if Target will remain open for Independence Day this upcoming Monday. Since Independence Day is a federal holiday it can be confusing as to what businesses will keep their doors open. And with the fourth falling on a Monday this year, there's even more confusion than normal.

Luckily, Target is one of those stores that keep their doors open and even have some amazing sales in honor of Independence day. While you might find Target to be extra busy this weekend you will still be able to get your shopping done and even score a few deals.
Is Target Open on Sunday, July 3rd?
Yes, Target will be open this Friday. Some stores and financial institutions will be observing the holiday on Friday this year but Target is not one of them.
Is Target Open on Monday, July 4th?
Yes, Target has their doors open for shoppers on Independence Day. Target didn't hesitate to promote the big holiday and has a few promotions and limited time offers on some of their Fourth of July items. They are a popular store that has been in existence since 1962.
Target makes sure their customers can come in and take care of their shopping needs even on Independence Day, and rarely closes during the calendar year. Most Targets have a Starbucks café within the store and this could be a big benefit to those early risers who need to get their last minute shopping done.
Target always seems to be fully stocked on swim wear and swimming accessories. So for those needing some objects for their family pool party, head on over to your local Target. You can also check out their July 4th inventory for some last minute Pop-Its and Sparklers. And if you are in need of some summer clothes now is the time to take advantage of all the great sales!
Is Target Open on Tuesday, July 5th?
Yes, Target will be open on Tuesday, July 5th. Shopping Target the day after the holiday is an excellent way to stock up on all of your Independence Day needs for next year while scoring rock bottom prices.
If you like to shop for holidays after the season is over heading to Target on Tuesday may be worth it.
Here Are Some of the Deals They're Offering
Americana Fanny Pack
Futai American Star Umbrella
Women's American Flag Baseball Cap
Women's Blue Stars and Stripes Push Up Halter Bikini
Boys' American Flag Pinhole Sunglasses
Men's Stars and Stripes Socks
Boys' Captain America Graphic Tee
Children's Circo Mix n Match Tees, Tanks, and Shorts
In addition, they also have some rock bottom grocery prices going on so if you need to stock up on goodies for an Independence Day party now is the time.
If you plan to do some holiday shopping this weekend Target is one store that will remain open. Be sure to check out their Independence Day sales while you're there.
(Photo Courtesy or Roadside Pictures)