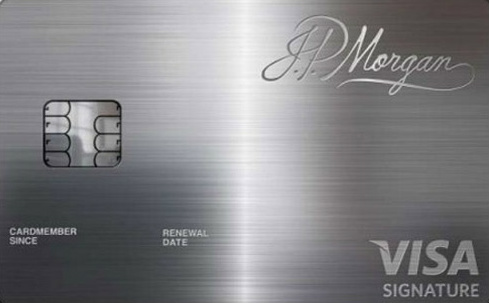 The tale of the Black Card dates back to the 1980's when a rumor began to circulate that American Express offered an exclusive credit card, which happened to be this color, to wealthy celebrities and the social elite. The buzz was that it had no credit limit, something unheard of at the time. While there is no proof that the American Express Black Card existed at that time, the rumors grew large enough that American Express decided to take advantage of all the free word-of-mouth publicity, and in 1999 launched the this card by invitation only. The card was given to their Centurion Platinum card members who had been spending at least $150,000 a year. It's due to this history that the "black card" is viewed by many as the most prestigious of all the credit cards available.
The success of this ultra exclusive credit card encouraged other companies to try and copy the formula. The Chase Black Card was introduced in 2009 and is issued under the JP Morgan brand. It's officially called the JP Morgan Palladium card. It comes with an annual fee of $595, and there's a $99 fee for each additional user.
It isn't your normal plastic credit card. Instead, it weighs in at about an ounce, and it's made out of various metal alloys (mostly copper) including a small amount of palladium (There were rumors when the card first launched that it was made of pure palladium, and that the card was worth over $1000 in precious metal value alone, but these rumors turned out to be false.). Instead of signing the card when you receive it, your signature is laser etched onto the card before it's delivered to you.
Not just anyone can get access to this card. In order to have a chance of getting this card, you need to have a private JP Morgan banker. Only those customers with at least $1 million worth of assets at JP Morgan qualify for a personal banker. There is also a loophole that can score you this card if you specifically ask for it. Customers who are part of the Chase Private Client program can also get hold of this card, and this only requires assets of $250,000 with the bank.
Here are some of the benefits that come with carrying this card around:
2x travel and 1x all other places point rewards.
35,000 point bonus if annual spending exceeds $100,000.
Complimentary Lounge Club membership to over 350 airport lounges worldwide with 1 guest.
Complimentary United Airline Club membership to over 270 airport lounges worldwide with 2 guests.
Complimentary Global Hotel Alliance Black status.
EMV chip embedded for which will allow chip-and-signature transactions abroad.
Primary rental car collision damage waiver.
While the Chase-JP Morgan Palladium credit card was created to compete against the American Express Centurion Black, the fees for these two cards are drastically different. The Amex Centurion has a $7,500 initial fee, a $2,500 yearly fee, and there's a $1,500 fee for each additional user. When this is taken into consideration, along with the benefits offered, the JP Morgan Palladium credit card is more on par with the American Express Platinum credit card. When it comes to exclusivity and how difficult it is to obtain, however, it's definitely on par with the American Express Centurion card.