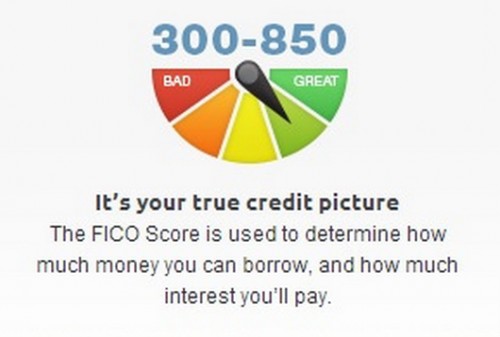 There is once again a change taking place in the world of free credit scores. When Credit Karma first appeared, it was the one bringing a change in this same business. Their entry altered the way many people obtained their credit scores. The company came on the scene to offer free credit scores with no credit card needed, uprooting the leading free credit score companies at the time, which required a credit card as part of a free initial trial to a credit monitoring service. The way that they made their money was to charge the credit card if the customer did not cancel the trial before the free period ended. The new "no credit card" needed model was a hit, and made Credit Karma the leading free credit score website on the Internet. It even managed to produce copycats such as Credit Sesame and Quizzle.
It appears that another major shake-up is occurring within the free credit score universe, but this time it might be Credit Karma that finds itself being made obsolete. Credit cards, most notably Discover credit cards (the Barclaycard US and First Bankcard also give this service), have started to give their customers their credit score for free as part of their monthly billing statement.
The move is a huge disruption to the Credit Karma business model, and it only seems that it will get worse. Discover began giving out the credit score at no costs to the users of its Discover It credit cards in November of 2013, but the trial was such a success that they have decided to expand the service to all of its credit cards.
This could be just the tip of the iceberg. According to an article in Bloomberg, FICO is in the midst of "…negotiating with some of the largest credit-card issuers" about including credit scores with their statements. If it comes about that anyone who has a credit card is automatically getting their credit score for free as part of their statement, what need is there for consumers to seek out Credit Karma and other business models like it?
Another issue is what if banks begin giving out credit scores as part of having an account? While this hasn't happened yet, there is a push from some consumer advocates for financial institutions to offer this service so that consumers have a better understanding of their credit score and how these scores work.
The question becomes, if more credit cards join Discover, or if banks begin to offer credit scores as part of opening an account, can a service like Credit Karma survive? Or will it become obsolete in the same way they made companies that offered credit scores, but required a credit card to do so, obsolete? If this becomes a trend, it will cause a number of issues that Credit Karma must overcome to remain relevant.
The Good News
Credit Karma has some friends to help them out as they try to find a way to stay relevant as it becomes easier for consumers to get their credit score as part of their normal banking. They were recently able to raise $85 million in new financing from Google Capital, Tiger Global Management and existing investors. These investors have confidence that the company can overcome the added competition heading toward them, or they wouldn't have been willing to invest so much into the company.
Credit card statements only come out once a month, and Credit Karma offers their free score once a week. For those who want to see their score on a more regular basis, there is still a reason for the to seek then out.
The Challenging News
Credit Karma recently had to settle with the Federal Trade Commission (FTC) for failure to secure their mobile app. Not doing so made the app vulnerable and possible for hackers to obtain birth dates, credit card details, credit report details (including account names and balances), credit scores, customer names, email addresses, home addresses, passwords, phone numbers, and Social Security numbers. One of the main reasons security experts warn not to give sensitive financial information to third-party websites is that breaches like this can occur, and the above settlement should make anyone giving sensitive information to Credit Karma more than a little nervous.
Customers to this point have been willing to seek out Credit Karma if they wanted to find out their credit score because there really wasn't an easier way to get it at no cost. This is no longer the case with credit card companies offering the score as part of the customer's monthly statement. How will they compete against offers that are more convenient to obtain than their own service?
The ground is definitely beginning to shake in the world of free credit scores, and it should be interesting to see who will survive as a new phase of being able to obtain these scores becomes easier and easier, and from a wider variety of financial institutions.
(Photo courtesy of Karen Highland)
Jeffrey strain is a freelance author, his work has appeared at The Street.com and seekingalpha.com. In addition to having authored thousands of articles, Jeffrey is a former resident of Japan, former owner of Savingadvice.com and a professional digital nomad.