I really love the national parks in the west (unfortunately, I haven't done much traveling to national parks in the east) and the beauty that they possess. Although I have visited them a number of times, they really do offer different perspectives depending on the time of year that you go and what the weather happens to be like the day that you visit.
We headed out to one of my favorite national parks as I continued to give my guided tour of the places I'd been in Utah allowing me to do some great traveling at minimum cost for the minimum wage challenge. While certainly not one of the biggest national parks, Bryce Canyon has such a unique landscape that it almost always surprises people the first time they see it. With its truly unique landscape, it's almost as if you are looking at another world.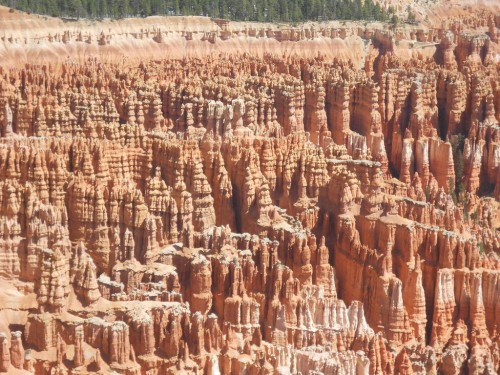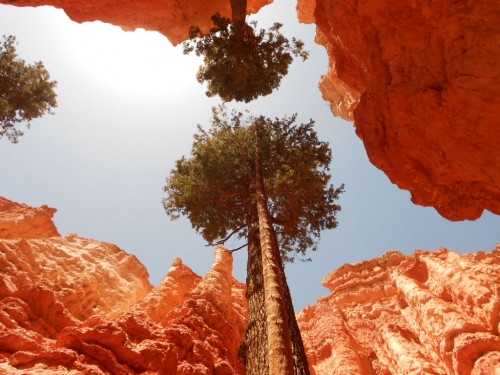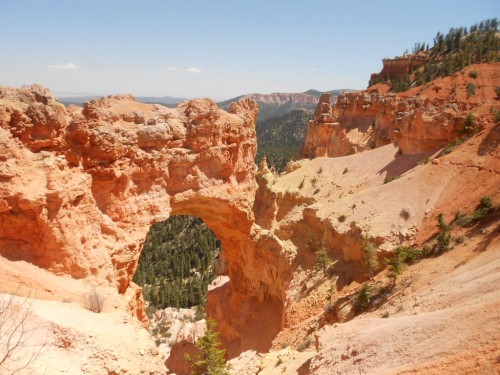 We planned to do the Navajo loop trail, but a section of it was closed due to rock slides. Instead we headed down into the Hoodoos planning an up and back hike. As we were hiking through the park, we came across an interesting sign that offered a freebie as part of the "I Hiked the Hoodoos" challenge (and you know I'm a sucker for freebies and challenges). This meant that we did a little more hiking than we had originally planned, but it was well worth it.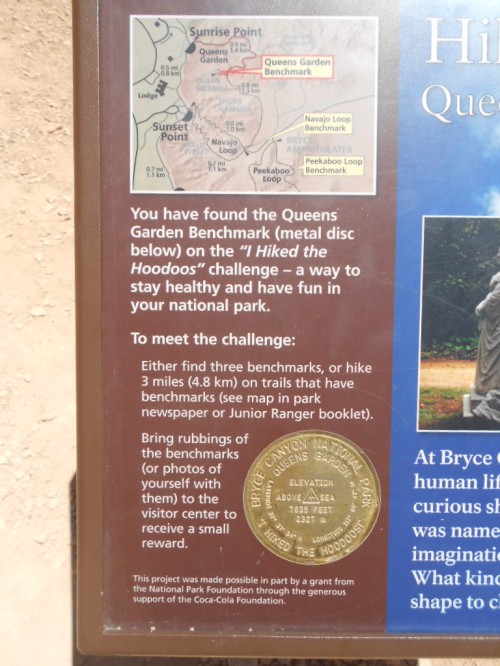 Hoodoos are those strange castle like formation that are all over the place at Bryce Canyon and there were three of these markers along trails that took you into these formations. If you found all of the markers, you could take your evidence that you were there (I used the photos on my camera) and get the following prize.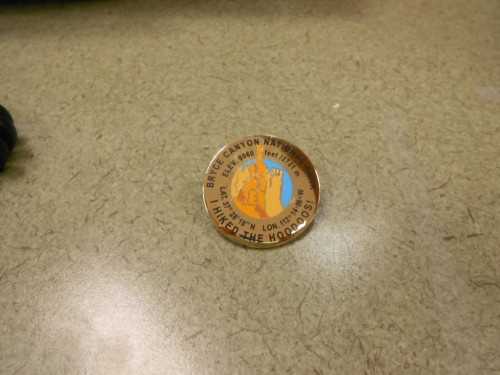 We also paid a visit to Zion National Park. I had wanted to take them on the Angel's Landing hike, and had done a pretty good job of preparing them of what they could expect without scaring them too much that they would be afraid to tackle it, but that all changed when we got to the trailhead and there was a warning sign which said that people had died on the Angel's Landing trail in the past: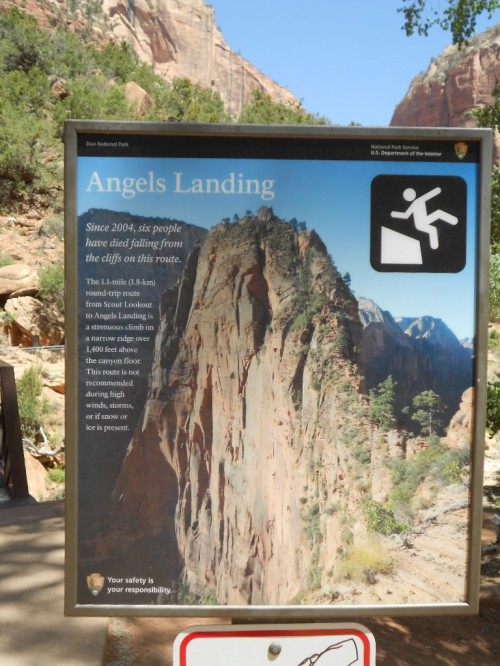 Once Angel's Landing was out, we made the decision to hike the upper and lower Emerald Pools trail since it also started at the same trailhead.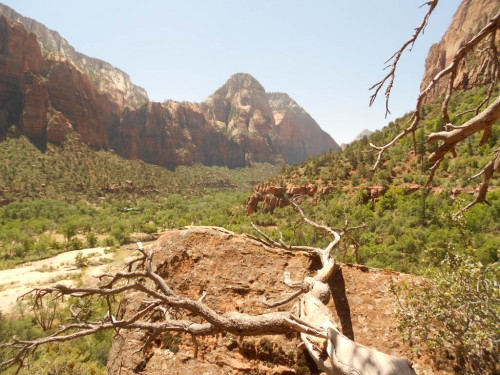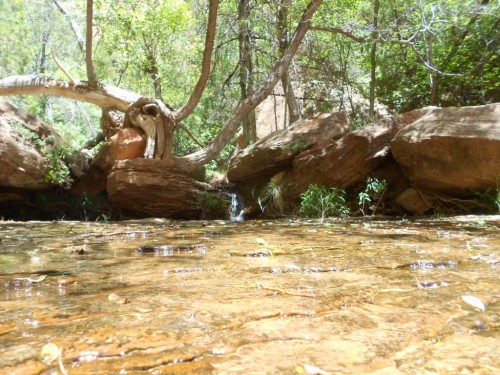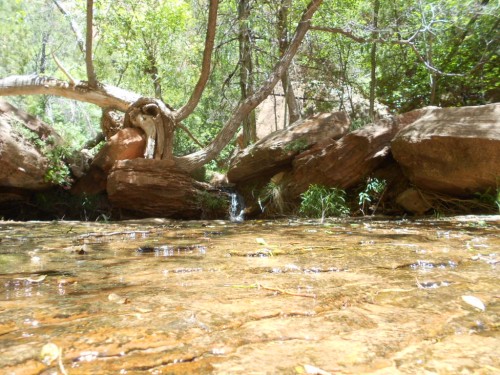 There were no unexpected expenses for the two days. My only costs were the $5 tip left for the maids each day, the $2 tip left to the breakfast servers, and the postcards and stamps that were sent to my nieces from both national parks which cost $4.98. Combined, the total spent over the two days was a total of $18.98. The purchasing of the 4 two-liter bottles of soda was a good call on my part — there has been quite a bit of driving to our destination including from the hotel to the two parks. Had I not done the pre-purchase and purchased cups as we stopped at gas stations along the way, I would have spent far in excess of what I did.
Yesterday's and Today's Spending
Food: $4.00
Car: $0.00
Lodging: $10.00
Travel: $0.00
Health: $0.00
Misc: $4.98
Total: $18.98
Total Spending
Food: $311.93
Car: $597.00
Lodging: $166.31
Travel: $408.26
Health: $2042.65
Misc: $77.57
Total: $3603.92
Like Saving Advice? Subscribe!
Subscribe to get the latest Saving Advice content via email.