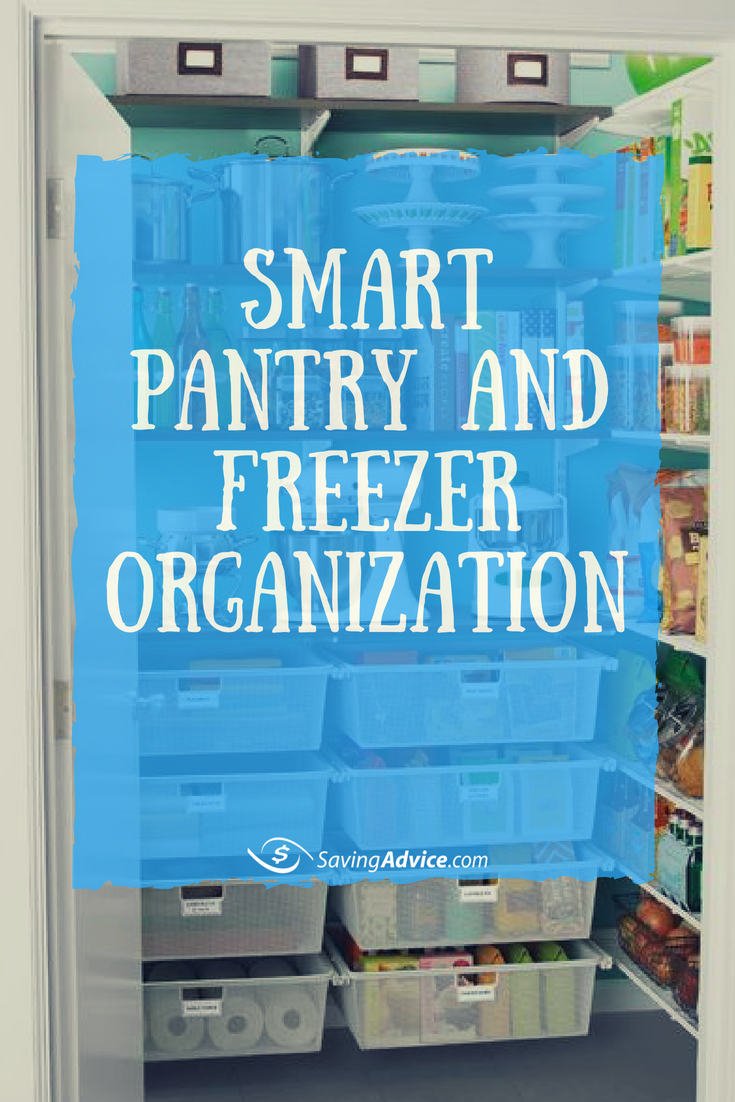 Chances are that you've had at least one disgusting experience with food that's been lost in the back of the pantry or in the bottom of the freezer. Mine was the time I excavated the pantry to discover that a can of pineapple had gone so far beyond its expiration date that the can had bulged and was leaking. That was a sticky mess and I was lucky that the
ants
hadn't yet discovered it. I'm still not sure how it happened since I'm usually very good about keeping things rotated in the pantry. Somehow, though, that one can get by me and turned into a mess.
I know many people who are always finding food that's gone bad in the pantry, stuff that's molded in the fridge, or gotten severe freezer burn in the freezer. While this is sometimes the result of things just getting missed, it can also be a symptom of poor organization. Over the years I've learned how to organize my pantry and freezer so that things don't go bad before they get used. The good organization also makes my meal preparation easier and quicker since I'm not digging around looking for stuff. You don't have to invest in lots of organizer do-dads and gadgets to have a well-organized pantry, either. Here are some tips:
Put the oldest stuff in the front
When you bring home new groceries, don't just put them on the shelves in front of or on top of the older items. That's asking for stuff to disappear. Put the new purchases in the back or on the bottom of the pantry/freezer. This keeps the oldest stuff constantly in view so it gets used up first.
Keep labels facing forward
You don't have to be as obsessive about this as the guy in the movie "Sleeping with the Enemy," but it helps if you keep food arranged so that you can see what it is. Mystery cans don't get chosen for meals and if all you can see is the nutrition label of a box, you likely have no idea whether it's rice, pasta, or something else entirely. Keep things so you can see what they are.
Keep open items in the front
If an item has been opened, such as a box of cereal or a bag of chips, make sure it stays in the front of the pantry. If it slides to the bag and gets forgotten, it will go bad all the faster because it's open.
Group items by use
Group your items so that they make sense for the way you cook. Keep all spices, together, for example, or make sure that all your condiments are in one place. Maybe you want to group by meal type, so you have everything you need for spaghetti in one place and tacos in another. However you organize, it will speed up your mealtime prep if you have everything you need easy to hand.
Have "use it up" nights or weeks
If the pantry gets full or you notice that you have a lot of things that are about to go bad, schedule a use it up at night (or week, depending). Make all of the items that are about to expire. It can make for some random meals, but that's also part of the fun. Even making a commitment to eat at home for one week can make a difference and keep a lot of food from going bad.
Have a "most used" shelf or area
In my pantry, I keep part of one shelf dedicated to my most used items. It's right at eye level so it's easy to immediately see what I have and what I need. When I'm cooking, it's very easy to grab those items and when it's time to make a grocery list, one glance tells me what I need to replace.
Store open foods wisely
Although I said you don't need to invest in a lot of organizational gadgets, I do have one exception. Invest in a good set of storage canisters. These are great for storing open items like pasta, cereal, and snack foods and extending their shelf lives. If you don't want to go that far, you can tape boxes shut or use a clothespin or twist ties to secure bags. Even zippy bags can be a viable storage option. Just don't let food sit around in open boxes. Not only will it go bad faster, it might attract bugs.
A well-organized pantry will save you money as well as time. You'll be able to see at a glance what you have and what you need, which makes preparing to grocery shop much easier. You'll get a good sense of the things you use most and which items you should stock up on when they're on sale and which you should buy only as needed. You'll be able to get them to the items you use most when making meals which will save you some time. Most importantly, you won't be throwing out food because it has gone bad.
(Photo courtesy of Incase.)