Founded in 1976, Costco is a membership warehouse club where customers can purchase everyday items in bulk at discounted prices. Costco is also beloved as the home of the $4.95 rotisserie chicken and $1.50 hot dog. Frequent shoppers may be familiar with the Costco logo and may have heard rumors that Costco is owned by mysterious Chinese interests. So, what does Costco stand for anyways and are the rumors about Chinese ownership true?

What does Costco stand for?
Persons familiar with Costco's operations and history indicate the letters COSTCO stand for COST COmpany.
Why is Costco called Costco?
The name evolved with the history of the company. Costco, then called Price Club, started in 1976. In 1993, Costco shareholders approved the merger of Price Company and Price Club, forming a new company called Price/Costco, Inc. In 1997, the company officially changed names from Price/Costco to Costco Companies and in 1999 the company again changed its name to Costco Wholesale Corporation (Costco History). Thus, the name evolved as the company grew, there is no special meaning other than corporate management felt it sounded appropriate.
Costco is NOT A Chinese company
For several years a rumor has been spread online that says Costco stands for "China Off Shore Trading Company". This rumor has been perpetrated by some websites (here) and seems to persist due to the similar sounding names of Costco and some Chinese companies. This rumor is not correct. Fact-checking website SNOPES.com indicates:
Who owns Costco?
If Costco isn't owned by China, then who does own it?
The answer is: Costco is an American company.
While Costco has majority owned subsidiaries in Taiwan and Korea, Costco Wholesale Corporation is not a Chinese company. Costco is incorporated in the State of Washington in the United States. Most of the company's business is in America. Approximately 480 of the company's 686 warehouse locations are inside the United States and Puerto Rico (SEC). Costco's management team is primarily American. For example, the companies Co-Founder and Chairman, Mr. Jeffrey H. Brotman, and Chief Executive Officer and President, Mr. W. Craig Jelinek, are both American. Finally, top institutional owners of Costco (COST) shares are almost exclusively major U.S. banks and investing organizations – as shown in the table below.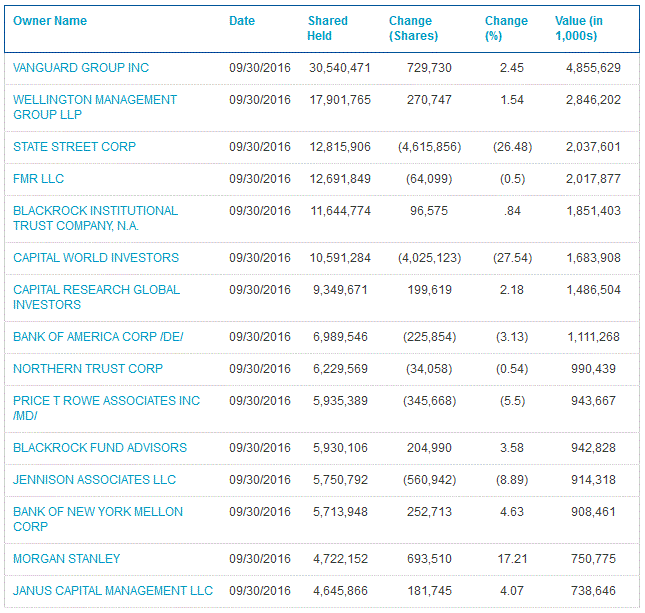 Source:
Nasdaq.
So, what does Costco stand for? Costco means Cost Company. It is not run by a shadowy Chinese cabal. Costco is an American lead and owned company that engages in business mostly in the United States.
If you are a fan of the retailer, consider reading our other articles on Costco:
Can You Shop at Costco Without A Membership?
Can You Get a Free Trial Membership at Costco?
How To Buy Costco Gas Without A Membership
Is Costco Gas the same as Exxon, Shell and Chevron?
For more info on Costco check out these articles.
Is the Costco Membership Fee Worth it?
Is a Costco Executive Membership Worth the Price?
Costco Gas Calculator: Will I Save Money Buying a Membership if All I Buy is Fuel?
You can check out our articles for Target as well.
Target Holiday Schedule and Store Hours
If you enjoyed this article please leave us a comment below, rate it 5 stars or share it on social media.
If you enjoy reading our blog posts and would like to try your hand at blogging, we have good news for you; you can do exactly that on Saving Advice. Just click here to get started. If you want to be able to customize your blog on your own domain and need hosting service, we recommend trying BlueHost. They offer powerful hosting services for $3.95/month!