All,
Saw this on Twitter this morning - thought it made sense to post. Evidently mortgage rates are nearing 5%. This is the highest in a decade and suggests markets are responding to anticipated interest rate increases by the Federal reserve.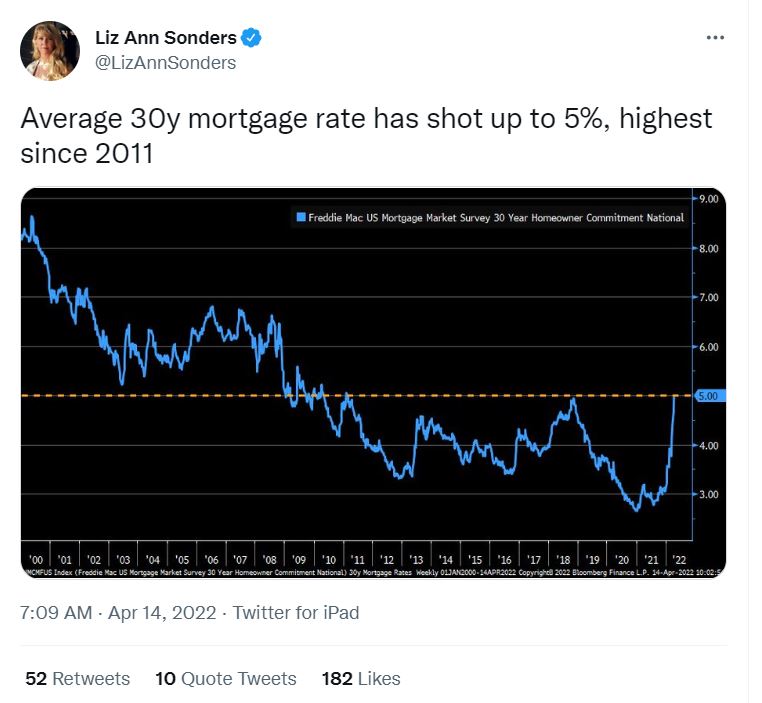 Source:
Liz Ann Sonders Twitter feed
.
Why this matter? If your mortgage rate is under 5%, not may not be a great time to refinance.