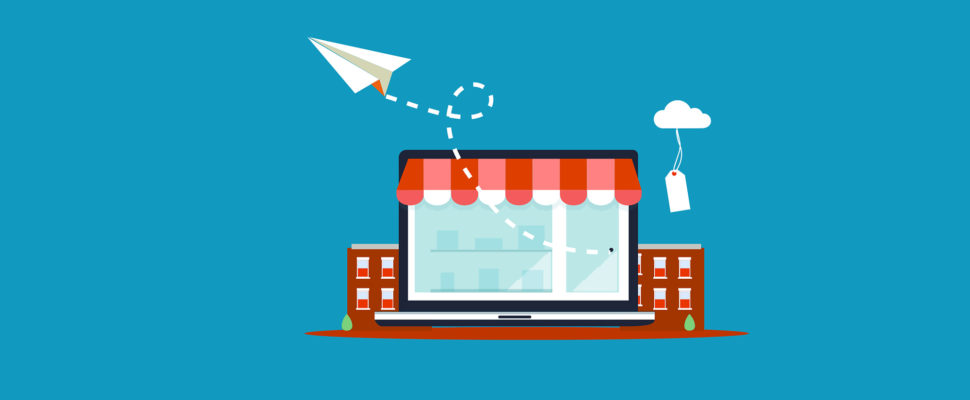 Online stores have made life easier in a number of ways. Variety, speed, and even customer service have benefited from online shopping. Though for some, there are barriers to entry. Many people with checking accounts struggle to shop online simply because they don't have a debit card. Other times, people see all the data breaches in the news and would just rather not give their card number up. The good news is, people like this can still benefit from online stores! All it takes is to learn how to shop online with a checking account.
Stores that Make it Easy
There are a few online retailers that are optimized to handle this kind of thing from the outset. These retailers/delivery services already make it easy to use a checking account number to shop:
Amazon allows you to add a checking account as a payment option similar to the way you would enter your debit or credit card info. This is obviously a top pick, because Amazon has pretty much everything. They also make it pretty easy, so it is a great way to do most of your shopping without a debit card.
Microsoft Store also allows you to use your checking account number. This one is a little more pointed, as only Windows users will be able to make complete use of it. While most of their products are digital, there is still a lot of great things to snag there, like MS Office and other helpful bits of software.
A Secure Catch-All
One easy fix is Privacy.com. They solve a number of problems, the first being the lack of a debit card. Privacy issues digital cards that are ultimately customizable. This means that you can put in your checking account info, and get a digital debit card to use however you would use a normal one! Privacy also prides themselves on their enhanced security features.
The security aspect will help those who just don't want their info stolen. Privacy's customization makes it so you don't have to worry. Not only are the cards not your actual card, but you can limit each card to one retailer. That way, you limit damage made by a number that is stolen. These cards can also be activated or deactivated in an instant, locked to very specific amounts, etc. All of these features bolster your security, and ensure a seamless shopping experience. Privacy is not a sponsor, they just offer a great product that I think will help you shop freely and without worry. Security is a major asset in this day and age, and anybody who helps my readers improve theirs gets my endorsement.
Read More:
If you enjoy reading our blog posts and would like to try your hand at blogging, we have good news for you; you can do exactly that on Saving Advice. Just click here to get started. If you want to be able to customize your blog on your own domain and need hosting service, we recommend trying BlueHost. They offer powerful hosting services for $3.95/month!