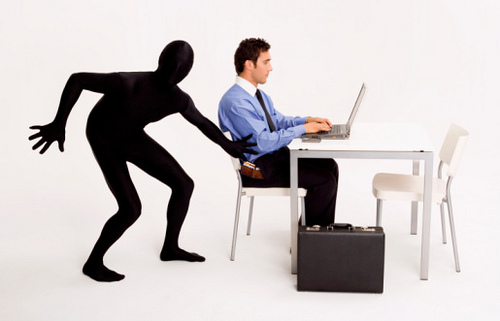 Millions of people have signed up for free credit reports and credit monitoring with respected sites like
Credit Karma
and
Credit Sesame
. Although there are several respected sites that will provide free credit reports, there are also a lot of credit report scams online. Here are 5 ways to avoid getting caught by a credit report scam.
Do Not Click on Email Links
Phishing emails look legitimate and can be very convincing. If you are a member of Credit Karma and receive an email telling you to click on a link to access your account, don't do it. Instead, go to the Credit Karma website yourself and log in. If the message was legitimate, you will see it when you log into your account on the website. Phishing emails also commonly use banks and PayPal as a cover to get your personal information. For security, it is better to make a habit out of going directly to the website instead of clicking on an email link and risking your personal information.
Check the Domain Name
Scammers will often send an email claiming to be from a legitimate site. Or they will purchase a domain name that is similar to a legitimate site's domain name. Check the domain name the email comes from to verify that it is legitimate. Also, remember that government entities usually send notices by mail. They rarely send information via email. A common scam is an email that claims you owe the IRS money. The IRS will never send you a demand notice by email. If you are in doubt, phone the agency or go directly to the website to login instead of clicking on a link.
Do Not Enter Your Credit Card
Legitimate free credit score sites like Credit Karma and Credit Sesame do no require a credit card to open an account. The free annual credit report is really free and will never ask you for a credit card to access your credit report. A website that offers a free service and asks for a credit card before you can sign in is a warning sign. Do not enter your credit card on a website that claims to offer a free credit report.
Avoid Imposter Sites
There is only one legitimate annual free credit report website. If the URL is not annualcreditreport.com, it is an imposter site that could potentially steal your credit card information or steal your identity. Do not enter your personal information into an imposter site.
There Is No Quick Fix for Your Credit Score
The only way to improve your credit score is to make good financial choices over time. Removing errors will give your score a quick bump, but there is no quick fix to your credit score. If a company claims that they can dramatically improve your credit score right away, be wary. It is most likely a scam.
Consumer are more aware of the importance of a good credit score than they were in the past and many people are taking a much more active approach to monitoring their credit score. Unfortunately, scammers see this as an opportunity. Be alert and protect your identity.