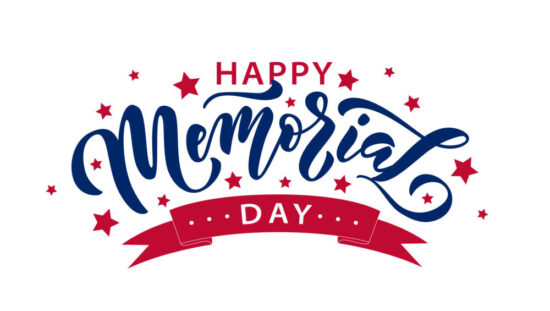 It's always tough to remember what's open and closed on different holidays. For example, is Memorial Day the kind of day where stores close their doors or do they stay open and have sales? Here's what's open/closed on Memorial Day 2022.
When Is Memorial Day 2022?
Memorial Day is always recognized on the last Monday of the month of May. Therefore, it's coming up soon. Memorial Day 2022 is on May 30, 2022.
Is Memorial Day a Bank Holiday?
Every year there are about one dozen different federal holidays. These are also known as bank holidays. On these days, banks and the stock market stay closed. Furthermore, schools, libraries, courthouses, the post office, and many other government and professional offices and services close in recognition of those federal holidays.
Is Memorial Day one of those bank holidays? Yes. Therefore, all of the above types of businesses will likely close for Memorial Day 2022. If you need to do banking, ship stuff at the post office, or pick up library books, then you should try to do so on the Friday before Memorial Day. Alternatively, you may have to wait until the Tuesday following the holiday.
What's Open/Closed for Memorial Day 2022?
The types of things mentioned above will all be closed for Memorial Day 2022. The Department of Motor Vehicles, post office mail delivery service, and similar offices and services will close for the day. They close in order to honor those members of the military who died during service.
What's Open on Memorial Day 2022?
In contrast to banks and government services, retail stores don't close for all federal holidays. In fact, most stay open for most of them. Memorial Day is one of those holidays. Most retail stores will keep their doors open on Monday, May 30, 2022. In fact, many stores have huge Memorial Day sales over the three day weekend to celebrate the end of the school year and the kickoff to summer.
If you want to go shopping, then, this can be a great time to do so. However, you might be surprised to learn about the rare stores that do choose to close for the holiday. For example, Costco closes for Memorial Day every year. Since other major retailers are all open, many people assume that Costco will be as well. However, that's not the case. They choose to give their employees the day off instead.
Small local stores might also opt to close for the holiday. Generally speaking, however, most of your favorite stores will be open. They're usually open their typical Monday hours despite the holiday. You can always call in advance to make sure. As with other holidays, gas stations and convenience stores will be open, as will most supermarkets.
What's Closed in Open Stores on Memorial Day
Do remember that some services within open stores might close for Memorial Day. For example, if you like to do your grocery shopping, your car tire service, pick up your meds at the pharmacy, stop at the bank, and pick up a new glasses prescription all at the same store such as Walmart or Target, then you might have to consider your options on Memorial Day. The stores themselves might be open but services like the pharmacy or the vision center might stay closed.
Read More:
Come back to what you love! Dollardig.com is the most reliable cash-back site on the web. Just sign up, click, shop, and get full cashback!
Kathryn Vercillo is a professional writer who loves to live a balanced life. She appreciates a good work-life balance. She enjoys balance in her relationships and has worked hard to learn how to balance her finances to allow for a balanced life overall. Although she's only blonde some of the time, she's always striving for total balance. She's excited to share what she's learned with you and to discover more together along the way.