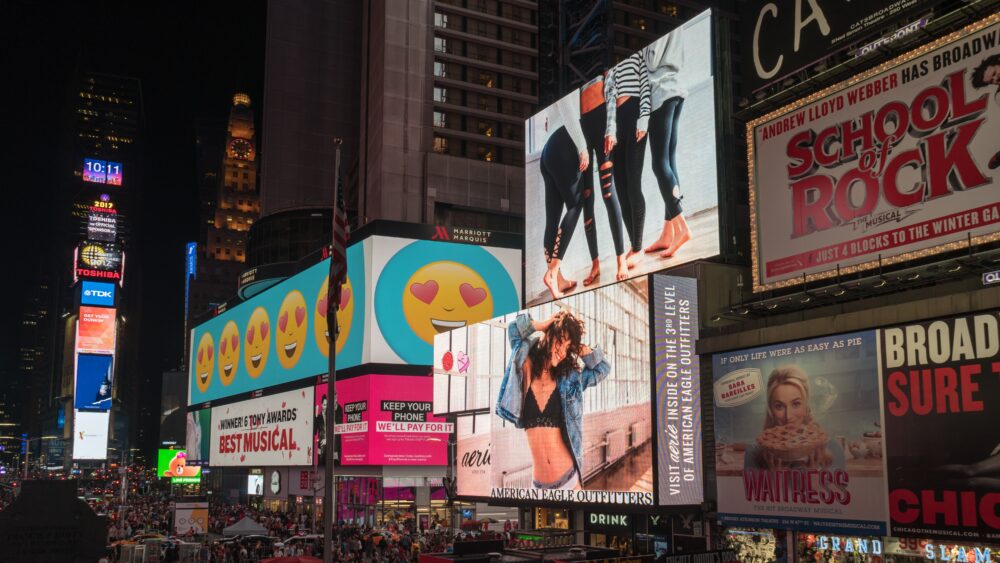 Ads are everywhere. It's estimated that the average person sees between 4,000 and 10,000 ads every day. Because we view marketing messages so often, they're bound to influence our behavior. According to a recent survey, about 90% of consumers say advertisements affect their purchasing decisions. In my experience, seeing ads and marketing emails can cause you to buy things you weren't planning on purchasing. Here's an overview of my experience with ads and the steps I've taken to reduce the number of marketing messages I see in a day.
My Experience With Ads
I used to subscribe to emails from Penzey's Spices and Vitacost (an organic online grocer) because they offered discounts to newsletter readers. But I concluded that these emails weren't saving me any money.
The emails about special sales and discounts were encouraging me to buy extra things I wouldn't have purchased otherwise. I was spending more money than usual to avoid missing out on a good deal. So at the end of the day, the discount didn't save me any money—it just caused me to go over budget.
I'm a hardcore discount shopper and I love hunting for good deals. But I realized that I'm better off buying only the things I want at full price rather than a bunch of stuff I don't need at half-price.
Ads Have Gotten More Targeted and Harder to Ignore
Before I buy something, I usually perform product research and wait at least a few weeks to pull the trigger. I might even think over a big purchase for months or years. I want to make sure I'm spending my money on things that will really make my life better.
For example, I wanted a Nintendo Switch when it first came out, but I already had a console from another brand that I could play games on. Since the Switch wouldn't open up a new hobby for me and would only expand the number of games I could play, I didn't believe I needed it. I only decided to buy the Switch more than two years later when my other console stopped working.
But targeted ads make it harder to put off purchases. Online ads usually display products from your search history to pull you in and get you to spend money. These highly relevant ads have caused me to jump the gun before and buy products while I'm still in the research phase. That's why I decided a few months ago to use an ad blocker and try to avoid marketing messages as much as possible.
Has Blocking Ads Helped?
The biggest change I've noticed since blocking ads is my mindset. I feel more content and don't find myself wanting as many things as I used to. Before I installed an ad blocker, I felt a greater sense of urgency to buy things. A lot of marketing messages prey on your emotions and make you think your life is incomplete without certain products.
Now I'm able to take my time and be more level-headed about all of my purchases. I don't have ads getting in the way of my research process or motivating me to buy things before I'm ready just to get a discount.
Another benefit of blocking ads is that I don't have to wonder if my wants and desires have been influenced by marketing messages. Everything on my wishlist is something I think will make my life better—not a product I randomly came across in an Instagram ad. The goal of marketing is to manufacture desire and make you want things you wouldn't normally buy, which is why I've tried to cut them out of my life.
Steps I've Taken to Avoid Advertising
Sometimes you can't avoid ads. When you're driving on the highway, you'll still see billboards on the side of the road. But there are steps you can take to reduce the number of ads you're exposed to.
The first thing I did was install an ad blocker on Chrome, my preferred browser. I downloaded a free browser extension called uBlock Origin, which does a great job of hiding online display and video ads.
Additionally, I decided to cut the cord and end my cable subscription. I was paying $100 per month for cable and was still forced to watch ads every time I turned the TV on. Even though I recorded many of the shows I liked to watch later, I inevitably saw some commercials while I was fast-forwarding through the ads. Now I subscribe to Netflix so I can enjoy TV and movies without being bombarded by commercials.
I also avoid magazines and read books that don't have ads instead. I try to stay away from social media sites like Instagram to avoid influencer marketing. Plus, I don't sign up for company marketing emails anymore even if they promise exclusive discounts. I know I'll spend extra money if I see special promotions in my inbox, so I don't agree to receive email or text alerts anymore.
Do you think advertisements affect your purchasing decisions? Have you taken any steps to reduce the number of ads you see? Let me know in the comments section below!
Read More
Here Are the 7 Best Paying Jobs in Illinois
15 Creative Ways to Save Money
Come back to what you love! Dollardig.com is the most reliable cash-back site on the web. Just sign up, click, shop, and get full cashback!
Vicky Monroe is a freelance personal finance and lifestyle writer. When she's not busy writing about her favorite money saving hacks or tinkering with her budget spreadsheets, she likes to travel, garden, and cook healthy vegetarian meals.