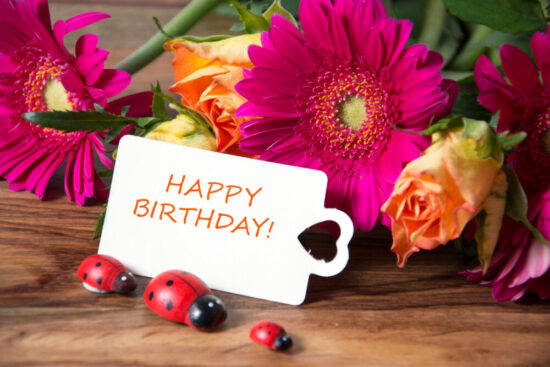 Happy birthday to me! Today is my 42nd birthday. Most of the things that I want for my birthday are little things. Truly, the majority of things that I want aren't "things" at all. However, it's always good to cast your wishing net wide, right? So, with that in mind, I thought I'd share some of my financial birthday wishes with you.
My Financial Birthday Wishes At Age 42
I don't know that I've ever really made huge birthday wishes. Mostly, I just practice gratitude for what I have. That said, as I've gotten older, I've begun to recognize the importance of making those wishes. It's not because I expect anyone to give me anything just because it's my birthday. Rather, it's because I think it's important to pause and take stock of our lives each year. That's something I've consistently done on my birthday. Asking myself what I most want from others is one part of that self-examination process. So, as I turn 42 today, here are my financial birthday wishes:
New Support on Patreon
There are many different ways for artists and writers to make money. I, myself, use many different options. Diversifying income is good. However, I really, really want to grow my Patreon account in the years to come.
Patreon is a way for you to support work and individuals that you believe in. I believe fully in artistic tithing, supporting independent creators, and putting your money where your values are. As a result, I contribute to other people's Patreon accounts, and I also have my own.
My very specific niche passion in this world is researching and writing about the complex relationship between art and mental health. I look at art as therapy, of course. However, I also look at all of the ways that mental health challenges can hinder art-making and the creative process. I explore this in my own life, in modern studies, in art history, and more.
I have a Patroon-only blog where I share my writing in progress about this. Patrons receive approximately a book-length work per year on the topic, as posts sent about 3 times per week. I've also recently updated Patreon to offer snail mail in the form of handcrafted cards, zines, and artist books all related to this topic.
It's my dream to someday by able to devote myself entirely to sharing information on this topic. I believe it's what I'm meant to do, and I work hard at. Therefore, my number one financial birthday wish is to gain more supporters over on Patreon.
Spa Gift Certificates
Whenever my family asks me what I want for a gift, I always say a gift certificate for a massage at Kabuki Springs. I get massages semi-regularly as part of my health and wellness plan. Honestly, I wish that health insurance would cover some of these costs, because I truly believe that this is one of the keys to a healthy body. It doesn't, though, and massages are expensive. So, although I rarely get birthday gifts from people in my life, when they do ask what I want, I always ask for this. I'd certainly be happy to receive that for my birthday!
Gifts Purchased From Artists and Independent Makers
I don't particularly want anyone to buy me material gifts. I like to live a clutter-free life. Moreover, I think people's money is typically better spent in other ways. Honestly, I'd rather they just subscribe to my Patreon. However, some people's love language is gifts, so they want to give them. Whenever someone thinks about buying me a gift, I hope that they use their money ethically. Use it to support independent artists, makers, crafters, or authors. Instead of buying me something from a big box store, always buy it direct from the person who created it.
Donations to San Francisco SFSPCA, CFAF or HSI
Facebook offers an option to ask people to donate to a cause that you care about on your birthday. I've done that in the past. I won't do that this year. However, I always ask for those donations to go to the same places: San Francisco SPCA, Change for Animals Foundation, and/or Humane Society International. All three of those organizations played a critically role in rescuing my previous and current dogs from the Korean dog meat industry. I love the work that they do. People who want to donate to charity in recognition of my birthday would do well to support them.
How I'm Spending My 42nd Birthday
I always take the actual day of my birthday to myself. Sometimes I celebrate with friends or family on the days surrounding my birthday. However, I like to spend April 13th on my own. I don't make plans. I just be. One of the greatest gifts that we can give ourselves is the gift of time with no obligations. I take that seriously. The only thing I commit to is doing journaling to reflect upon the year that has passed and the one that's ahead. So, that's what I'll be doing today.
In the days leading up to this, though, I took the time to enjoy a quiet getaway with my partner. We went to an AirBnb a couple hours away from San Francisco. Last year we did something similar in Tahoe. However, that time, we took my pup with us. This time I decided to leave him with his petsitters. I love having him with me but it's also nice not to have all of the responsibilities of his care. What I really needed this year was just a lot of quiet downtime. So, I went off the grid and hung out and enjoyed life offline.
Aries and Money
I think it's fun to look at my horoscope, especially around my birthday. I'm an Aries, a Ram, the first sign of the zodiac. Refinery 29 says 2022 could be a good financial year for me. Specifically, they say that the effort I've been putting into financial planning and into my career should pay off at various times throughout the year. I've definitely put effort into both of those areas, so it would be nice to see the stars be right about that! Allure adds that I should start making professional goals now and they'll pay off nicely this summer. We'll see!
Read More:
Come back to what you love! Dollardig.com is the most reliable cash-back site on the web. Just sign up, click, shop, and get full cashback!
Kathryn Vercillo is a professional writer who loves to live a balanced life. She appreciates a good work-life balance. She enjoys balance in her relationships and has worked hard to learn how to balance her finances to allow for a balanced life overall. Although she's only blonde some of the time, she's always striving for total balance. She's excited to share what she's learned with you and to discover more together along the way.