The number of first-time homebuyers has dropped to the lowest levels the market has seen in 30 years. However, if you are in the market for a new home, here's why people are getting priced out of homeownership and how you can avoid it.
Housing Crisis for First-Time Buyers
Severe housing shortages have created a brutally competitive market, especially for first-time buyers. With limited options, you can find people lined up down the block during open houses. If you find a desirable property, you can expect there to be many other offers as well. A friend of mine recently told me that there were 47 additional offers for the home they eventually purchased. With so many potential buyers, it's easy to see why people pay so much above the asking price.
So, it begs the question, what has caused so many people priced out of homeownership? There are actually several factors at play:
A Dry Market
Right now, the real estate market is experiencing a housing shortage. Not only are fewer people selling their homes, but companies are building fewer new homes as well. After the mortgage crisis in 2008, real estate developers are much more cautious. Therefore, fewer companies are willing to do speculative building. Add the increased costs of building materials, labor, and supply shortages, the total budget for a new home is simply too much.
Price Increases
As the law of supply and demand dictates, the price of homes has also drastically increased due to the dwindling supply. Between January and November 2021, sales prices shot up 16.4% from the previous year. The median price of home listings reached a record high of $345,442. And, with rising inflation rates, it doesn't seem like this is likely to change in the immediate future. Unfortunately, wage increases have not kept up with inflation. This has made it even harder to save for a down payment on a home when you have to compensate for an increased cost of living as well.
A Competitive Market
In places with higher costs of living, many believe the American dream of owning your own home is officially dead. Increased property values and fewer listings have made it difficult for first-time buyers to compete. In some markets, you have to offer 20% above the asking price for your offer to even be considered.
Another factor that is influencing market prices is real estate purchases by large investment groups. These firms have deep pockets and are now seeking smaller, single-family homes to turn into rental properties. Older homes that were once affordable are now being converted and completely taken off the market. It's hard for anyone to compete with large cash offers. But, it becomes even more difficult when Wall Street investors can make cash offers and buy properties in bulk, further constraining housing markets.
How to Avoid Getting Priced Out of Homeownership
Although this isn't what realtors would call a buyer's market, there are a few things you can do to prevent yourself from getting priced out of the housing market.
1. Be realistic with your budget.
A good place to start is by setting realistic expectations. Those shopping for houses right now must understand that market conditions are much different. What was true for your parents or other homeowners in the past won't necessarily be the same during your experience.
The truth is that inflation and increased property values mean your money won't buy as much as it used to. So, be honest about what you can afford and stick to your budget.
2. Know what you're willing to compromise on.
Those who are set on homeownership right now have to be willing to compromise. While first-time buyers rarely get everything they want in a home, you'll need to know what trade-offs you can sacrifice and which factors are non-negotiable. This could mean looking as a condo vs single-family home, giving up a few amenities or space, being flexible with the location, or starting with a fixer-upper.
3. Give yourself time to save.
Although you may be ready to finally own your own home, it may be smarter to give yourself more time. Not only will waiting for the housing market to stabilize provide more options, but it could also save you money. In theory, you'll pay less for the same home if you wait for average listing prices to go down.
However, holding off will give you more time to save for the down payment. A bigger down payment means a smaller mortgage and less interest. And, when you find the right home, more cash on hand will make you more competitive.
4. Be ready to act.
With the number of people actively looking for new homes, it's best to keep a passive eye on the real estate market. Rather than jumping at every opportunity, vet your options. Take notice of new listings and contact the realtors for any properties that check all your boxes or look like a good value in your price range.
But, it's wise to have the resources to act when the time comes. Maintain a savings account that you contribute to now so you'll have enough to make the down payment when you are ready to make an offer.
5. Reign in your emotions.
Finally, learn to regulate your emotions and temper expectations. It will take time to find the right home. Don't settle for something that doesn't meet your needs. It's best to avoid making decisions out of desperation or entering intense bidding wars that blow your budget.
On the other hand, don't despair because there are opportunities out there. They may be hard to find, but you won't find them if you aren't looking.
Hope for Those Getting Priced Out of Homeownership
While the current market is bleak, there is hope on the horizon. Remember, that like every industry, housing is cyclical. Prices and market conditions constantly fluctuate, so it won't be like this forever. As more homes go on the market, first-time buyers will have better odds. Patience is crucial, especially now. Take your time and consider your options carefully since buying a home will likely be the largest purchase you ever make.
Read More
Come back to what you love! Dollardig.com is the most reliable cash-back site on the web. Just sign up, click, shop, and get full cashback!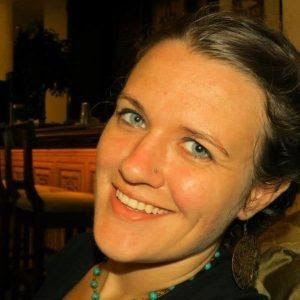 Jenny Smedra is an avid world traveler, ESL teacher, former archaeologist, and freelance writer. Choosing a life abroad had strengthened her commitment to finding ways to bring people together across language and cultural barriers. While most of her time is dedicated to either working with children, she also enjoys good friends, good food, and new adventures.