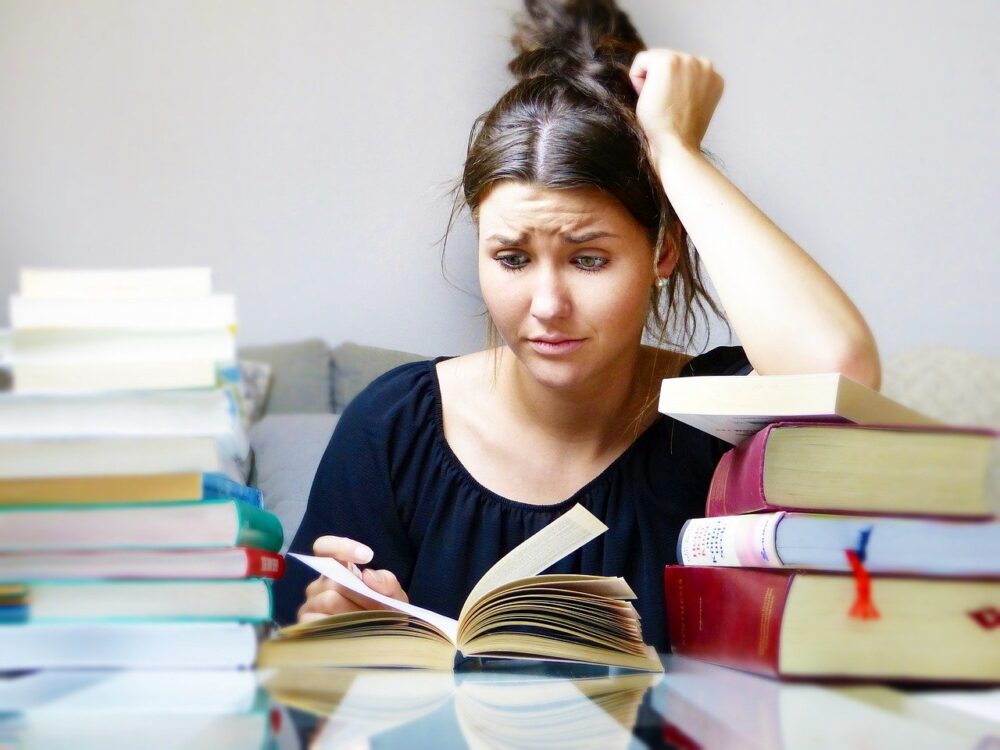 It's been said that if you want to change the world, then college is the best weapon you can use. But what happens when the world changes you? What happens when college is no longer a weapon but a tool you need to try to fix a broken system? And what if the system was never broken, just never designed to work for those from certain economic statuses? Maybe it has never been cool to think existentially, but when it comes to college, it's necessary. So, are there any reasons why college education is still a good investment?
Yes. I am going to list three reasons why.
But let's keep it very real with each other – college is not for everyone. And if you are in college, or paying tuition for someone in college, then you should understand the intent.
What is the degree being pursued? How will the degree help after graduation? What are your plans post-graduation?
I think college is a great investment as long as you know why you are in college, and what you will get out of it.
Before we discuss why college education is still a good investment, let's discuss some of the reasons why this notion must be reinforced.
Why College Education is Still a Good Investment?
Going to college is not a cheap proposition for anyone.
The average college tuition per semester is $10,700 for students in-state and over $27,600 for out-of-state students. And then you must tack on about $12,000 per semester for a dormitory room and board.
And I would need another column to talk about the horrors of student loan debt.
Over 60% of the college students who graduate end up becoming underemployed. In other words, they end up taking jobs with low pay. And these jobs are the kind that doesn't require a college degree to attain.
Barely 36% of college students end up getting a job and salary they qualify for relative to their degree.
This is the reality of higher education in America.
Still, here are three reasons why a college education is still a good investment.
Greater Earning Power
When you factor in the cost of obtaining a college degree, it's a great lifetime investment for anyone attaining a bachelor's degree against those who don't get one.
If you earn a bachelor's degree, then you will statistically earn over $1 million more over a working lifetime than someone who only earns a high school diploma or general equivalency diploma.
And this is a statistically proven fact. If you graduate from college, then you will have over 18% to 26% more money over a working lifetime compared to a worker with a high school diploma.
Let's put this in another context: if you only attain a high school diploma, then you will probably never earn more than $650,000 over a 40-year working lifetime.
Job Security
Another reason why college education is still a good investment is that college graduates are more likely to enjoy lifetime job security.
About 67% of high school graduates who never attain a college degree enjoy continual job security. But over 82.6% of college graduates enjoy continual lifetime job security.
The unemployment rate for workers with only high school diplomas is over 5.6%
But the unemployment rate for workers with a college degree is only 2.5%.
Let's look at this another way: only about 4% of people with a bachelor's degree lives in poverty. But over 13% of people who only graduated from high school live in poverty.
You Will be Healthier and Happier
A great reason why college education is still a good investment is that you will be far healthier and happier than those with only a high school diploma.
If you get a college degree, then you are 44% more likely to be happier and live a healthier lifestyle than non-degree holders.
Those with a bachelor's degree are over four times less likely to smoke than non-degree holders. And those with a bachelor's degree are much more likely to exercise, maintain a healthy diet lifestyle, see their doctor regularly, and wear seatbelts.
And statistically speaking, you are really more likely to live longer if you have a bachelor's degree. The average worker with a college degree will live seven years longer than a non-degree holder.
Read More
4 Reasons Why Albertsons Monopoly Is Fun To Play
7 Ways To Save Money On A Tight Budget For Utilities
Received An Inheritance? Get Ready For Problems
Come back to what you love! Dollardig.com is the most reliable cashback site on the web. Just sign up, click, shop, and get full cashback!
Allen Francis was an academic advisor, librarian, and college adjunct for many years with no money, no financial literacy, and no responsibility when he had money. To him, the phrase "personal finance," contains the power that anyone has to grow their own wealth. Allen is an advocate of best personal financial practices including focusing on your needs instead of your wants, asking for help when you need it, saving and investing in your own small business.