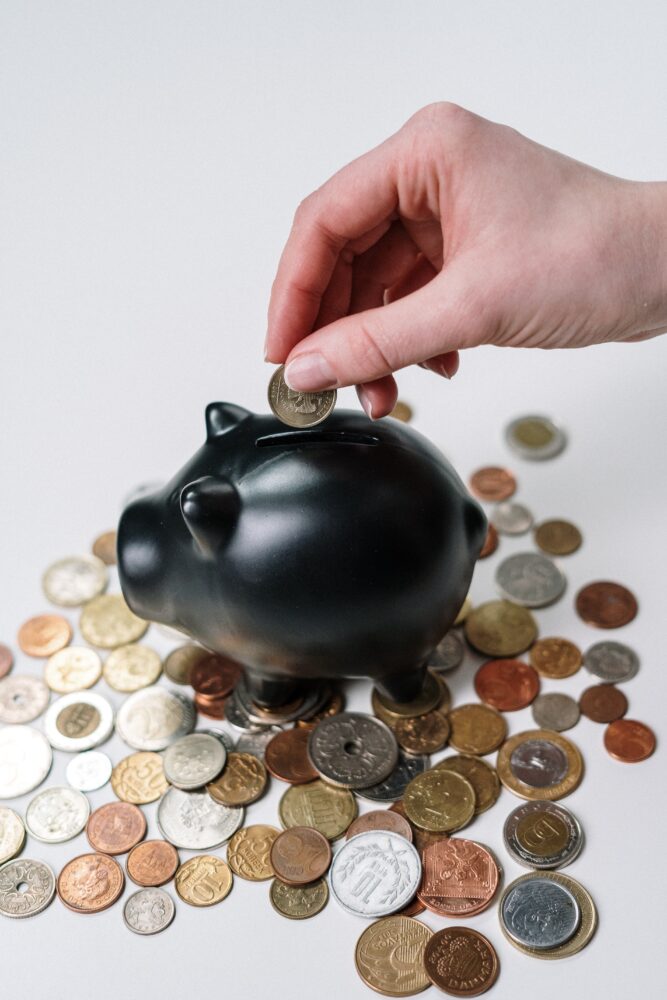 No-spend challenges are a popular way to save money. If you've never heard of them before, they involve eliminating all discretionary spending for a certain period of time, usually a month. But some personal finance bloggers I follow are trying to do a yearlong no-buy challenge in 2022. They've pledged not to purchase anything unnecessary for the whole year, including takeout and hobby supplies. I can't even imagine the amount of willpower that would take!
I've never done a no-spend challenge for any length of time, and don't plan to for a few reasons.
No-Spend Challenges Seem Like Crash Diets
I don't do no-spend challenges because they seem similar to crash diets. Dieticians say that if you go on a juice cleanse for a week, you may overeat when the challenge is over. Denying yourself the nutrition your body needs can cause you to binge later on and regain the weight you lost during your diet.
I think denying yourself fun money for a month or a year could have the same rebound effect. When you get done with your no-spend challenge, you may go on a bit of a spending spree because you haven't been able to treat yourself for so long. If I had to go a whole year without any discretionary spending, I would probably head to the mall the second it was over!
Instead of depleting my willpower by banning discretionary spending outright, I like to take a more balanced approach to managing my finances. I give myself a monthly fun money allowance of around $250 that I can spend on whatever I want. Setting a budget ensures I don't overspend so I can still meet my financial goals while treating myself occasionally.
No-Buy Challenges Prevent You From Getting Good Deals
Another reason I dislike no-spend challenges is that they prevent you from taking advantage of good deals. You never know when a great sale on an item you want or need will pop up. If I get a notification that a product on my Amazon wishlist is on sale, I don't want to pass up the discount just because I'm doing a no-buy month.
Last month the $600 robot vacuum I had my eye on dropped to $250, the lowest price it had ever been. Sales like that usually don't last for long, so I scooped it up. If I was forced to wait until a no-spend challenge was over to buy it, I probably would've had to pay a lot more money for it later.
That's why I don't follow any hard-and-fast rules when it comes to my purchasing decisions. If buying something now instead of later will save me money, I usually go for it even if I didn't plan for it in my budget. I can always reduce my fun money allowance for the following month to balance things out.
Wrapping Up
No-spend challenges can help you save money by preventing unnecessary purchases. But you have to be careful to avoid rebound spending, or you may undo your progress.
I've decided that no-spend challenges aren't the right approach for me because I'm usually pretty frugal. I don't have many indulgences besides getting fast food once a week and buying hobby supplies and home decor now and then. I don't feel like it's worth it to cut out the simple pleasures that help me enjoy my life to save $250 or less.
What do you think of no-buy challenges? Have you ever done one to accelerate your progress toward a financial goal? Let me know in the comments section below!
Read More
3 Signs You Are About To Run Out of Retirement Money
Is the Extra Cash From Overtime Worth Your Time?
Here's Why You Should Frame Your First Earned Dollar
Come back to what you love! Dollardig.com is the most reliable cash-back site on the web. Just sign up, click, shop, and get full cashback!
Vicky Monroe is a freelance personal finance and lifestyle writer. When she's not busy writing about her favorite money saving hacks or tinkering with her budget spreadsheets, she likes to travel, garden, and cook healthy vegetarian meals.