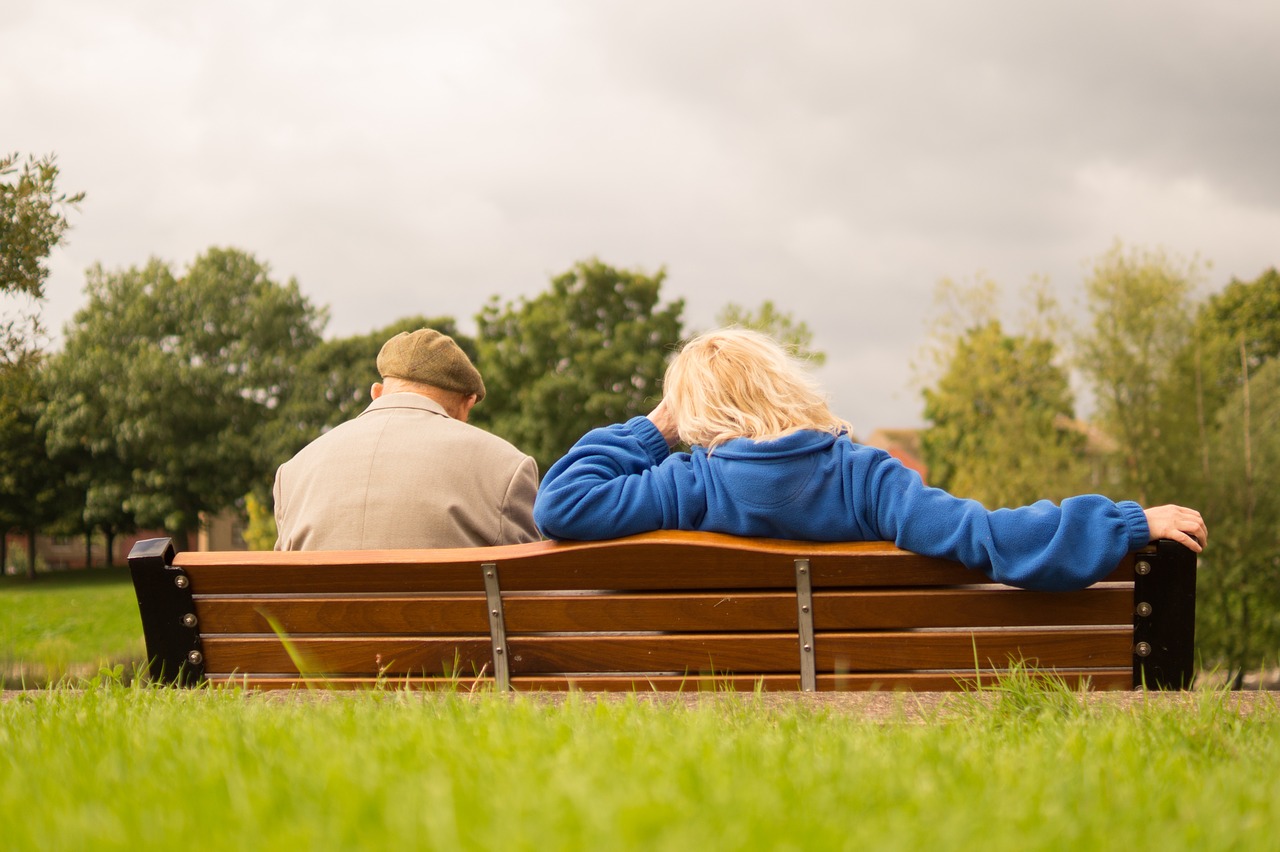 Under today's rules, a person can begin taking social security benefits as early as age 62. The full retirement age (FRA) used to calculate social security benefits ranges from 65 to 67, depending on when you were born. But one can also wait as long as age 70 before taking benefits, and the annual benefit increases the longer you wait. So an important question arises: How does a person decide when to begin taking his or her benefits?
For those who are in relatively good health and do not need social security payments to meet current expenses, it can be a good decision to wait until the person's FRA or even as long as possible (age 70) before taking benefits. The reasoning is straightforward: You'll receive a penalty if you start your benefits early and you will receive a credit if you delay your benefits.
If you decide to receive benefits before reaching the FRA, the benefit reduction is 0.56% for each month before that age, up to 36 months. If you receive benefits for more than 36 months before the FRA, the benefit reduction is another 0.42% per month. But by delaying the first year in which you receive your social security benefits until after your FRA, your monthly checks will be higher over the long-run by as much as 8% each year until you reach age 70.
Running the Numbers
Understanding how much money one needs to retire comfortably is of utmost importance when planning for retirement. In addition to this, it is also extremely important to understand how to generate the most income in retirement as possible.
The best way to take the benefits, penalties, and any credits into account is to look at a break-even analysis, which I performed using a calculator called When to Take Social Security. It is very informative to see at which age the total accumulated benefits break-even with, and then surpass, the accumulated benefits that occur when taking social security at earlier ages.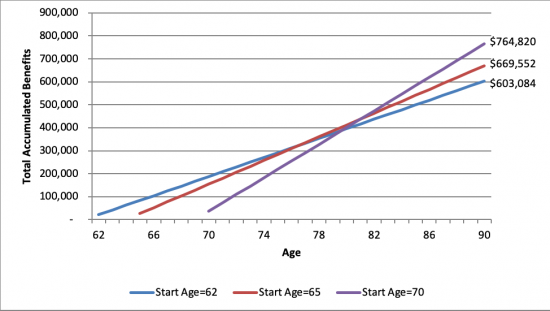 The chart above assumes that this person turns 62 next year and has made $70,000 per year (in today's dollars) for the past 35 years. Also, all projected dollars are in today's dollars and are not adjusted for inflation.
Let's start by looking at how this person fares when taking benefits at age 62 vs. age 65. By delaying the first social security payment to age 65 this person will break-even vs. taking the first payment at age 62, in terms of accumulated benefits, when he is 77 years old. If he then lives until age 90, he will receive over $66,000 more during his retirement. Waiting until age 70 gives this person a break-even that is similar. The break-even vs. taking the first payment at age 62 would be 78 years old. The difference in accumulated benefits, if he lives until age 90, would be nearly $162,000.
What It All Really Means
The cold, hard reality of making decisions such as this is that you are betting on how long you will live. Clearly, if you believe you will live until age 90 and you do not need your social security payments right away to meet expenses, you should wait until age 70 before taking social security. The Social Security Administration (SSA) algorithm that determines these payments was set up so that the typical person will receive the same accumulated benefits over time given average life expectancies today.
Of course, not everybody is in average health, so this is probably the biggest factor you should consider if you're deciding when to take Social Security. Basically, if the person in this hypothetical illustration decides to take his first social security payment at age 65, he is betting that he will live to at least age 77, which is the break-even age for accumulated benefits.
In an attempt to save money, the SSA no longer sends out information on estimated benefits. However, there are a whole host of websites that help you determine what your social security payments will be. It is a good idea to run scenarios yourself in a detailed retirement planning software application, changing the age in which you receive your benefits. You can then see how your accumulated benefits change as you change the age in which you receive your first payment.