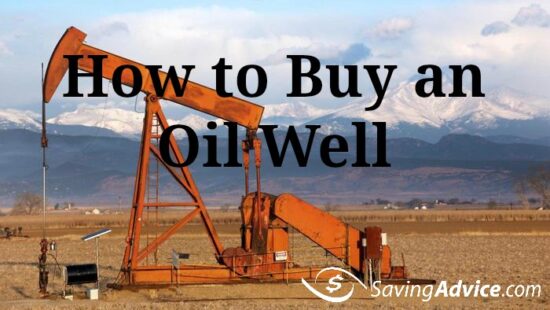 Many investment and financial advising websites have been citing oil wells as a great way to help your money grow. A successful oil well investment can return 50 percent or more annually, depending on project performance. For some investors, the prospect of being on location and seeing an oil well come in is extremely thrilling. So, you may be wondering: Can small investors buy oil wells and should you invest?
Investing in oil wells is different from making an investment in the stock market. When you invest in oil wells, you are investing directly into the production of oil and not taking an ownership stake in a business. If you are interested in investing in oil wells directly (not by owning shares in oil companies, mutual funds or derivatives), this is the article for you. We've gathered some information regarding the basic process, the risks and how to evaluate an oil well opportunity. We sat down with industry expert Charles Rushton who was able to give us some incite into the oil well game.

How to Buy an Oil Well
Before you buy an oil well, or make any investment, you should have a basic understanding of how the industry works. It requires a substantial amount of research, but here is an overview of the process.
To purchase your first well, there are a series of tasks to accomplish:
Locating the opportunity
Assessing the risks
Assessing the opportunity
Making a buy
Although there are seemingly only four steps, buying an oil well can get complicated. You've got to know the right questions to ask and how to go about purchasing an oil well.
Rushton states the main way of directly owning oil wells is through Direct Participation Programs (DPP's). The entry price varies based on the size of the project. Investors can get involved for as little as $5k with the smaller oil and gas operators who are seeking to expand production up to projects that cost $50k-$100k per 1 percent Working Interest.
To find oil wells for sale you can visit sites like Bizquest or Crudefunders which have mainly direct involvement investment opportunities available. Another way to source opportunities is to check with brokers in oil producing states like Texas. Opportunities can also be sourced from your personal contacts. However, buyers are warned against directly buying single oil wells. Instead, financial experts suggest that you invest in the sales or royalties of an oil well or group of oil wells.
Evaluating a Potential Oil Well Investment
You might hear many predictions of the success of an oil well, but until you start digging (literally), no one knows truly how good of an investment the well will be. Everyone wants the biggest return possible, but getting at least your money's worth depends upon making the right purchase. So, how do you know what to look for?
"To help evaluate the price, current production data, accurate engineering, and reserve reports will make the evaluating task clearer," Rushton said. "The industry standard is that if you cannot expect to make at least a five to one return on the information you have then the deal is probably not worth doing."
Thus, here are some key areas he says to focus on when evaluating a project:
Consider the project: How did the company come to choose this particular site or lease. Is there reliable and plentiful data to support their thinking? Are there other producing wells in the area and do their projections mirror them or far exceed them?
Look at the team: Are they using top notch geologists, and what is there track record? Are they in good standing in the community and do they care for the environment? Are they familiar with the area or new to town?
Evaluate the opportunity. An in-person visit to the actual site of the well would probably be in order. Sellers' figures tend to be impacted by the cognitive beliefs of the seller. "While returns in this sector can far exceed many other sectors, if it still sounds too good to be true then maybe it just is," said Rushton.
In the future: What are the plans for the future? Do they have future projects lined up? The last thing you want is to invest with a fly by night company that takes your money, hits a duster (dry hole) and runs.
Ask questions, and lots of them: There are no stupid questions, so ask away! If the company dodges them or doesn't have concise answers, chances are they don't know what they are doing.
Due diligence: Verify the operator is in good standing with the state, the oil leases have a clear title and are owned by who they say they are. You may want to speak to other investors in the project and ensure the operating company is well capitalized. Also, ask to see proof of funds raised. The last thing you want is to put your money in and have to wait for the issuer to raise the outstanding funds which could take months or even years.
Heed the warning signs: There are never any guarantees in these investments, so any company guaranteeing you a return should be a warning sign. If a company hesitates to give you info or tells you it is now or never, choose never. Listen to your instinct.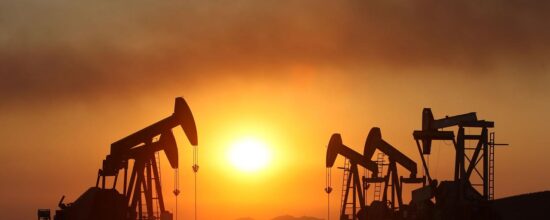 How Does Oil Well Investing Make Money?
The main source of income in wells is derived from the sale of the oil. By owning a percentage share of a particular lease or well, you are paid that percentage less than the operating costs each time a load (180 barrels) of oil is sold from that well. This can result in monthly, quarterly or six-monthly checks, depending on its production. This continues until the life of the well is exhausted, and subsequently plugged and abandoned.
You can also earn money from other businesses that use oil in different ways. Some companies use "skim oil" or oil sitting on top of water ad sell it after accumulating enough (this can be a great side business). You can also earn money through your oil well by selling it, though selling an oil well can be a long process.
Benefits of Buying an Oil Well
Here are just a few of great benefits of investing in oil well:
1. Tax Benefits. The money you invest into the oil business is different than money you invest into the stock market and estate. And, while there are many opportunities for wealth in the stock market, investing in oil wells is different in one big way: taxes. The benefits of owning an oil well can be beneficial when it comes to tax season.
"The main tax benefits are realized when drilling new wells," Rushton said. "Up to 75-80% of the initial investment can be written off in the year the money was invested through something called Intangible Drilling Costs (IDC). The other 20-25% can be written down over a five to seven year period through depreciation – these are the Tangible Drilling Costs (TDC)."
Rushton added that whether you invest in a new drilling project or a rework project, the depletion allowance – which is currently 15 percent – is enjoyed by all investors. This is 15 percent tax-free gross oil production income from all wells. At the end of the year, you should receive a special form called a K-1 that shows the amount you can write off on your taxes.
2. Opportunities and income. Oil wells are opportunity rich. In addition to the tax benefits, energy needs are increasing globally, thus, providing on-going work in this industry for years to come. By investing in oil wells, you can also lock in a monthly income, depending on the company you go through. For instance, U.S. Emerald offers investment opportunities with a high success rate through their group oil wells.
3. You Have Risk Control. You can be in more control of your risk when investing in oil wells. Additionally, you are only liable for the amount of your investment, just as you are with stock. The difference is that if the price drops below profitability levels, you can turn the well off and wait until the market price returns. This is just one way how you can reduce risk and maximize profit over time.
4. Cash flow. Although recently the oil industry has apparently seen some larger cash flow gaps, Rose and Associates, an oil and gas risk assessment company, has quoted studies show that oil and gas companies generating more than $850 billion between 2010 and 2015. Many argue that, despite the decrease of the demand, that there will be a major boom in the oil industry through 2035. Some even claim world energy consumption will grow by 58 percent, with more than half supplied through the oil industry.
Some oil and gas wells do pay out monthly as well, which is another benefit of investing in oil wells. Most companies provide income within a few months of investing. The amount of cash flow will depend upon production and volume and pricing.
Risks of Buying an Oil Well
Investing in oil, like any investment, can be risky. There isn't a ton of information out there about how to go about making the investment in a safe way, so you'll want to keep these risks in mind:
1. Theft or fraud. Oil lease contracts are notorious territory for scammers, fraudsters or other thieves. "I think the most important thing is to know who you are dealing with; what is their reputation, how long have they been doing this, and as an operator, are they producing what they say they are producing? All this can be found and checked in public records. Even if this all checks out, get on a plane and go and see the prospect. Better to spend $500 now than lose $10k later," Rushton said. If you aren't familiar with contracts, get someone to help you.
2. Financial loss. Investors should be aware that it is possible they may not make their return back. There is a serious risk of a financial loss when investing in oil wells. Not only do you need to be a credible investor, but some projects will not perform as well as originally anticipated.
3. Commodity price fluctuation. Oil prices do fluctuate, as can be proven in recent years. The decline in oil prices in 2015 and 2016 led to the closing of several companies and even more layoffs.
4. Economic or political change. As we know, energy sources can be a political issue. The oil and gas industry could be impacted by any decision of the Federal or State Governments to change regulatory, tax, or enforcement policy.
Is Owning an Oil Well Right For Me?
Only you will know the correct answer to that question. If you are wondering how to buy an oil well or if it is even right for you- know this: investing directly in oil wells is generally only for sophisticated investors. It requires a high degree of experience evaluating deals, figuring complicated tax amounts and is extremely risky relative to alternative investments like stocks and bonds.
It may not be a quick investment, but it does not mean that it is not worth considering. As with anything, just make sure you do some research prior to jumping in to this industry.
If you'd like to learn even more about how to buy an oil well, think about reading more about how to buy an oil well in Nick Slavin's Investing in Oil and Gas Wells
or check out the video below.
Photos:
Reference
and
Chem.info
James Hendrickson is an internet entrepreneur, blogging junky, hunter and personal finance geek. When he's not lurking in coffee shops in Portland, Oregon, you'll find him in the Pacific Northwest's great outdoors. James has a masters degree in Sociology from the University of Maryland at College Park and a Bachelors degree on Sociology from Earlham College. He loves individual stocks, bonds and precious metals.