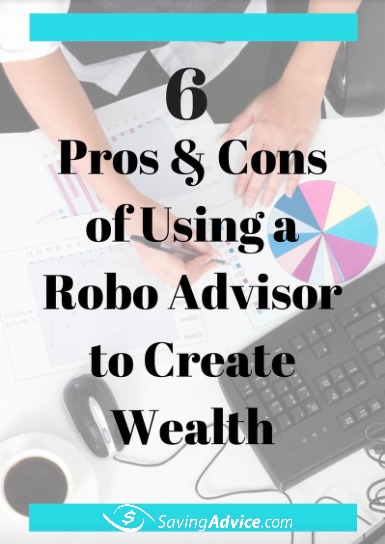 According to
Investopedia
, a robo advisor is an online wealth management service that provides automated, algorithm-based portfolio management advice without the use of human financial planners. For the past 10 years these online services have been gaining popularity and, a
lthough they have not completely replaced traditional financial advisors, they have made their mark in the investment industry. Many people are switching from their traditional financial advisors to robo advisors. Before you can determine if a robo advisor is right for you compared to traditional financial advisors, you must weigh the robo advisor pros and cons.
What are Robo Advisor Pros and Cons?
There are good and bad sides to everything so what are the robo advisor pros and cons?
Pros of using a robo advisor:
Low fees. One of the main benefits of robo advisors is the low fees. When using a financial advisor, it is estimated that the fees are about 1% according to

AdvisoryHQ

. With robo advisors, many have fees as low as .25%. Although that may not seem like a big difference, fees matter. Higher fees eat into the returns that you could be achieving on your investments.
Low account minimums. With many changes due to the Department of Labor, investment firms are focusing on clients with larger account balances. Experienced wealth managers are specifically focusing on clients with $750,000 or more.

That leaves clients with smaller balances searching for advice. That is where robo advisors come into play. Acorns, for example, does not have an account minimum. You can literally start investing with $5 or less. Although Acorns has one of the smallest account minimums, other platforms have minimums ranging from $5,000-25,000 or even more.
Little time commitment. Although meeting with someone one-on-one to discuss your finances can be rewarding, it also takes time. Don't worry about setting up a time to meet with anyone if you are using a robo advisor. All you need is access to the internet in order to get started with a robo advisor. Depending on a platform, it may take as little as 5 minutes or as much as an hour to get your investments on track.
Minimal financial background needed for beginners. Prior to the invention of robo advisors, there were really two ways to get recommendations regarding your investments. The two options involved hiring a financial advisor or spending hours researching investment options in order to make educated investment decisions. Thanks to the invention of robo advisors there are now 3 options.

Although varying robo advisors have a different level of sophistication, they all have options that are easy for beginners to use.
Cons of using a robo advisor:
Limited view of your financial situation. Once of the biggest cons of robo advisors is that when managing your portfolio, robo advisors only take into account the assets on their platform. For example, if you have money in a non-qualified account and an employer-sponsored retirement plan like a 401k, the robo advisor is only going to take into account the non-qualified account.

Besides having access to all of your assets, your financial situation is must larger than the amount of money in your retirement and investment accounts. Income and expenses, which can both vary, are extremely important when analyzing your current and future financial situation.
No human interaction. One of the major benefits of having a financial advisor is the personal interaction. There is something to be said about having a dedicated financial advisor to provide advice regarding your financial situation. Someone you can meet with when things are going well as well as when things take a turn for the worst. A robo-advisor completely takes that interaction away. Although the platforms may have dedicated customer service representatives available if there is a technical issue with your account; however, it isn't the same.

Although the platforms may have dedicated customer service representatives available if there is a technical issue with your account; however, it isn't the same.
5 largest robo advisors according to assets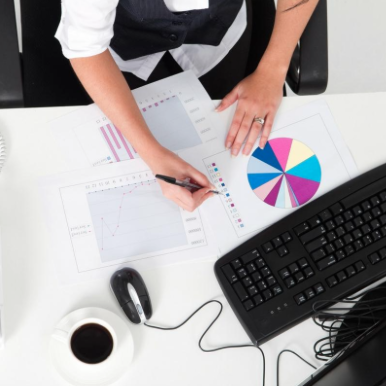 Now that we have reviewed the pros and cons of using robo advisors, it is up to you to decide if a robo advisor is best for your financial situation. There are over 100 robo advisors available to choose from with varying investment options, account types, account minimums and fees.
If you think a robo advisor will work for your situation, take the time to explore the following 5 robo advisors that manage the most money:
Vanguard Personal Advisor Services (51 billion)

Schwab Intelligent Portfolios (10.2 billion)

Betterment (6.1 billion)

Wealthfront (4.6 billion)

Personal Capital (3.6 billion)
After reviewing the pros and cons of using robo advisors, is a robo advisor right for you? Tell us in the comments.