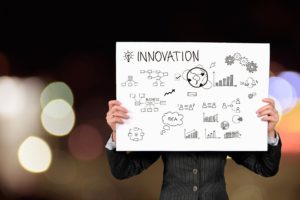 Diversify your income to protect your future.
Have you ever heard the term you are replaceable? It exists for a reason. Despite how good your job is, it does not mean it is a guarantee. Especially with today's rapidly growing technology, there is no telling what can happen in the job market. While there are certain professions that seem to be more secure than others, such as a career as a dentist, you should always be prepared for the worst. You should never rely on job security. The fact of the matter is, anything can happen at any time.
Why Should You Care?
Even if you currently hold a well-paying position, now is the time to consider including other sources of revenue. Saving is great, and we applaud you if you are saving regularly; however, funds in savings will only be a temporary solution to the sudden loss of a job. Unless you have years of savings tucked away, expect that to only last you a few months, at most. Not to mention, unemployment benefits will also only last a few months and won't be as much as you were making.
Relying on only one source of revenue can put you at financial risk, or simply just hold you back from financial freedom. Sadly, roughly half of small startups survive in the first five years, and only one-third of those survive 10 years or more, according to the Small Business Administration.
Consider this scenario: The company seems to be doing well, benefits are decent (at least you have benefits, right?), and you stay busy. But suddenly, the company folds, and you're out a job. It happens all the time. Things occur that are completely out of your control. So, to prevent such a disaster from affecting your personal life, you should start making arrangements now while that paycheck is still coming in regularly. The following ways are a few ways you can ensure a little more security for your future in the case of an emergency.
What You Can Do to Diversify Your Income:
When weighing out your options of diversifying your income, you can consider both active and passive income streams. Active streams involve more of your time but can be used to reinvest into passive avenues. Some examples include:
Freelancing. Whether it be writing, marketing or commissioning your art, there are a variety of freelancing opportunities for you that allow you to also create your own schedule. Your freelancing should be seen as a side business with the potential to grow into something bigger. Also, starting your own gig on the side while you still have a regular paycheck can help to prevent your business from joining that 50 percent failure rate.
Independent Sales. Independent sales companies can also be known as multi-level marketing businesses. While some may be questionable and you do have to often put in an investment, there are others that have been able to provide individuals across the country with either a full or part-time income, such as LuLaRoe. Seller beware though: This is not something you should get into if you are not good at sales.
Promising Part-time Job. Choose a part-time position or apprenticeship that may lead you into another career you might enjoy. Plus, if you did lose your job, you may be able to turn this occupation into a full-time paycheck. Do some research of the industry to see which markets are promising and which appear to be failing. The purpose of this route is to avoid finding yourself in the same situation.
Whatever route you choose for your additional source of money, you should pick something that you will enjoy and won't resent, especially if you are using this revenue as more of a cushion than anything else. What's more is that this additional resource would be best if used as an investment into passive streams of money so that you can work smarter, not harder.
Related Articles:
Is LuLaRoe a scam?
What is the LuLaRoe Business Model?
What Does it Take to be a Successful LuLaRoe Consultant?
Commonly Asked Questions About Being a LuLaRoe Consultant
Is LuLaRoe Worth The Price?
Is LuLaRoe a Mormon Company?
LuLaRoe Startup Costs
Is LuLaRoe a Pyramid Scheme
In addition to the part-time jobs, here are some additional tips to diversify your income:
Learn a new skill. By having a wide range of knowledge in multiple fields, you not only make yourself more attractive to potential employers, you are setting yourself up for an easier job hunt should the worst happen in your current position. Your local community college or even online courses are a great place to start. While this will be an investment without an immediate return, it will be of great assistance to your future.
Stocks and bonds. We discuss investing pretty regularly on SavingAdvice, and for good reason. It is an excellent way to create a passive stream of revenue. Don't be mistaken; it still involves strategy, time, dedication and patience, but can pay off in big ways. New to the stock market? Check out our beginner's guide to investing here.
Real estate. This can definitely be a debatable form of passive income, but many are able to make it work for them. Celebrities like Dolly Parton, Rob VanWinkle (aka "Vanilla Ice") and even New York Yankee's star A-Rod have found this to be quite a lucrative investment for them.
How much you put in or create on the side also depends on your current situation. Your age, assets and net worth can all play a part in how much you need to do to protect your finances. In addition, you should try to stick with what you know or be willing to educate yourself on these different processes. But, if you diversify your income, you won't have to worry about tapping into your retirement or savings resources. You will only make as much money as you have time if you continuously stick with one route. Look at these efforts as a means to an end, starting with a goal in mind.
If you have been noticing job cuts at work, you should take action now. Job and pay cuts are no joke, and you don't want to wait until it's too late to find that out. It's time to tap into that inner entrepreneur and make your money work for you.
Do you diversify your income? What route do you take?