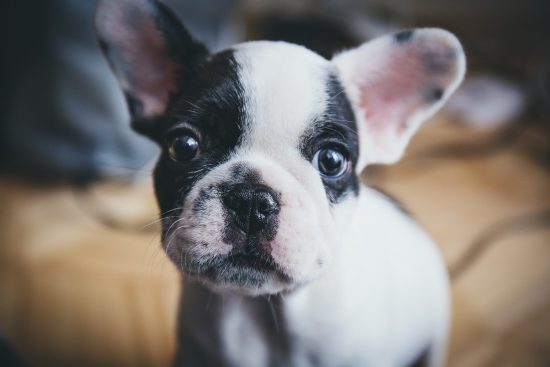 Dogs make great companions, but they do not come free of charge.
Costs of pets
can really add up, especially when it comes to dog food.
Each year, the average dog owner spends nearly $500 on food for Fido, according to the American Kennel Club. That means, over the course of a canine's average lifetime, you could be spending up to $6,500 on food alone. This can really add up, especially with maintenance vet visits, medicines and unexpected emergencies that can occur as added expenses. Animal lovers could always use extra ways to save on their beloved pet.

These are just a few ways how you can save money on dog food:
Buy in bulk
Buying in bulk means less trips to the store, stocks up your supply and less out of your wallet. And speaking of buying in bulk…
Buy wholesale
Costco and and Sam's Club will be a viable option for not only buying in bulk but purchasing the food cheaper. When looking at price, also review the weight so that you can get an idea of how much you are really getting for your buck. Contact different wholesalers and warehouses to compare those prices before pulling out your debit card though.
Make it yourself
There are plenty of recipes floating around on the internet where you can make your own homemade dog food, like this one. Be smart about the ingredients so that they still save you money and also last.
Use web apps
There are a few web apps you can use that will show you where you can get the item cheaper or provide discounts. Free extensions like Honey through Google Chrome automatically flash notifying you of coupon codes you can use right away when you research a product online.
Another option is Qmee, which also automatically generates results when you run searches on Google, Bing, Amazon and multiple other sites. Bonus: You accumulate cash for your searches, and it is free to sign up.
These choices are also a great way to reduce the time you would generally use toward researching price comparisons.
Get social
Many dog food brands, as with many companies, will post specials, contests and coupons on their social media sites for discounted or free items. While you are checking your newsfeed, browse through to those pages to see who is posting about deals.
Shop dog food online
Petfooddirect.com, Chewy and Amazon.com, among other sites, all offer services that will ship dog food directly to you. By opting to have the dog auto shipped the same time each month, you can also receive discounts.
Buy generic brands
This is one you will need to be careful about. While, it is most likely the cheapest alternative (other than freebies), you will want to research reviews and recalls when choosing this route. There have been several recalls in the past from the cheaper brands, so keep little spot safe by doing your homework. If your furbaby is healthier, you will have more luck with the cheaper brands than those who have dogs with special health needs.
As you work on saving money on your dog food, never be afraid to just ask; ask for free samples, ask about current specials, and ask your dog owner friends how they save on meals for their pet.
Do you have a clever way to save money on dog food? Start a discussion about how you save in the Saving Advice forums.