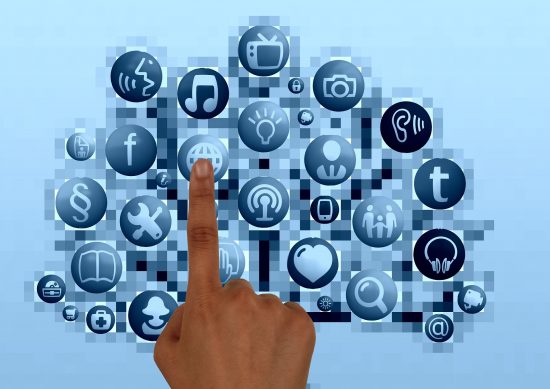 Social media holds many useful tools, and, believe it or not, one of those is in investing. In fact, social media's role in investing exists in more ways than one.
Millennials may not be investing as much as previous generations, but it doesn't mean they aren't investing at all. Thanks to Generation Y, social media does have a fairly large influence in personal finance. Here are three major examples:

Millennials are using it for investment tips and resources.
These online devices allow millennials to take a different route in investing than their parents would. Through a few clicks of the fingers, young Americans can become more educated on the importance of investment as well as viable financial tips. Although this route is non-traditional, it's important to embrace this movement to encourage younger age groups to invest. And, perhaps it's working; millennials have actually developed more of an interest in the stock market in recent years, according to BlackRock's Global Investor Pulse Survey.
Investment picks are being influenced by social media.
Social platforms' newsfeeds tend to be a great source of information for investors. There is a Twitter automation tool to help investors sort through the mass information online to see what's going on with businesses along with major events that may affect their financial decisions. Twitter in particular is very useful for investors and many predictions have been made in the stock market based on certain posts on Twitter. This tactic is used to also see how consumers feel about a certain company, which also affects how well businesses are doing in their stock.
It's making investing easier and faster.
Twitter has become one of the most useful social media tools for investors. It provides quick and immediate news, which is key for those in the finance industry. Time is of the essence when making decisions in the stock market.
If you've ever spent some time on Twitter, though, you know how quickly the information is distributed. This can make it difficult, at times, to find what you need. You can certainly use the search bar to find relevant information, but an algorithm tool exists to help sort this data specifically (and quickly) for you. Through the use of keywords, Dataminr, which was created in partnership with Twitter, delivers real-time news right to your inbox or phone.
As it happens, 5 million affluent investors are using social media to make and research financial decisions, according to this survey conducted with LinkedIn. It's amazing how the internet continuously evolves and creates more opportunities. Not to mention, the power of social media alone provides valuable information and resources for both businesses and individuals. These online platforms are also great tools for engaging millennials to invest.
However, one of the biggest downsides to social media's role to investing is the expectation of immediate results. Technology does have a place in finance, but it's important to remember that wealth still takes research, dedication and, yes, time.
Has social media played a role in your investment decisions? Share your thoughts below.