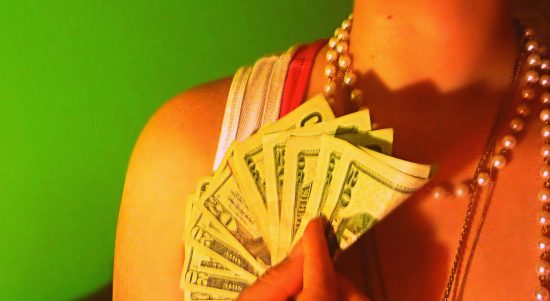 If you are a Home Goods fan, looking in any of their catalogs of their beautifully and intricately set up rooms is enough to drive one crazy with envy. Or, if you are the outdoorsy type, walking into REI may depress you as you fantasize of a kayaking adventure, which may not be attainable according to your bank account. While you may not have these items or goods you currently dream of, you can certainly learn to enjoy what you have more.
With the rise of social media, it's easier now more than ever to take a peek into the lives of our peers and co-workers and become jealous of their homes or their vacations as they continuously share photo after photo of their latest remodel results. It's easy to wish we had more, to wish our funds were never ending, so to speak, so that we may, too, travel around Europe for an entire summer with the kids. This constant wishing can depress us, but it's important to remember, as the old saying goes, the grass is always greener on the other side.
By focusing more on what you do have rather than what you don't, you can adjust your thinking and mindset; you can be happy for your friends while still enjoying your current possessions and features (both material and abstract). While that may sound easier said than done, it does take time to form a habit, and the way you think is one of those habits.
Any time your thoughts begin to turn negative about your own life due to another's financial gain, whether in the form of a salary or tangible item such as a new car, make it a point to immediately set your mind on three positive things in your life. Examples include:
Your health and well-being
Your family and friends
How much fun you had (and how much money you saved) with the kids simply camping in the background last summer
No one can take those memories away from you, and they are absolutely priceless.
To take this exercise one step further, write these special things down on a piece of paper and store them somewhere where you will easily have access to them. To start, think of a specific area in your life that may be particularly vulnerable that you find yourself always comparing to others. Then, consider your own attributes you possess and appreciate. Your purse, briefcase or framed on a wall, choose an area to keep this list of positives for you to easily reference any time.
It's nice to be able to afford nice things on a regular basis, and if you are looking for more financial freedom, you should review these five ways to save and earn more of your income. However, many times, we often do not realize that what we are blessed with is also being coveted.
Overall, jealousy is unfortunately a human trait that we often cannot help. We aren't perfect and never will be. With these tips and the above exercise, though, you can work toward focusing more on what is so great about your life and current situation rather than what is missing.
Photo: Flickr: AJU_photography