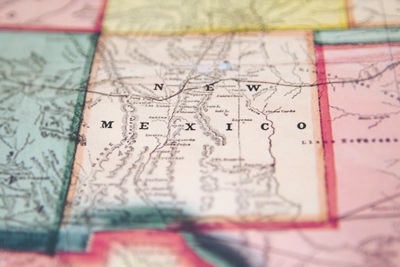 Friday will be filled with shopping and leftovers for many people. Black Friday deals will be all some people can think about, and many of them had to take a day off to shop. However, some states have paid state holidays that day, and it is not because of Black Friday. In fact, New Mexico celebrates something the majority of people in the United States celebrate in February the day after Thanksgiving.
President's Day is an American holiday celebrated on the third Monday in February, unless you live in New Mexico. The Land of Enchantment observes the holiday on the day after Thanksgiving. Originally established in 1885 in recognition of President George Washington, it is still officially called "Washington's Birthday" by the federal government. While several states still have individual holidays honoring the birthdays of Washington, Abraham Lincoln and other figures, Presidents' Day is now popularly viewed as a day to celebrate all U.S. presidents past and present.
It seems that the date of celebration is just a little agreement among states and the federal government. Calendars were complicated and hardly uniform in the late 1700s, so, February 22 was declared to be Washington's Birthday, and a national holiday. Way back 1968, Congress introduced the Uniform Monday Holiday Bill, in an effort to create as many long weekends as possible for U.S. workers.
During the discussion of the bill, many members of Congress pushed the idea of renaming the holiday President's Day to honor fellow president Abraham Lincoln, who had a nearby Feb. 12 birthday. Lincoln's birthday was already celebrated in several states, but was not a federally recognized holiday.
In 1999, Congress proposed to make Washington's birthday the official date of Presidents' Day, but there was just a vague agreement on this. The name President's Day is informal and it's a popular misconception that Congress had officially renamed the day. This is why sometimes you see President's Day, and other times President's Day. Both are correct, depending on where you are located. In New Mexico, it's President's Day. New Mexico wanted to give its workers extra time around the holidays, so lawmakers pushed it in to annually recur on the day after Thanksgiving.