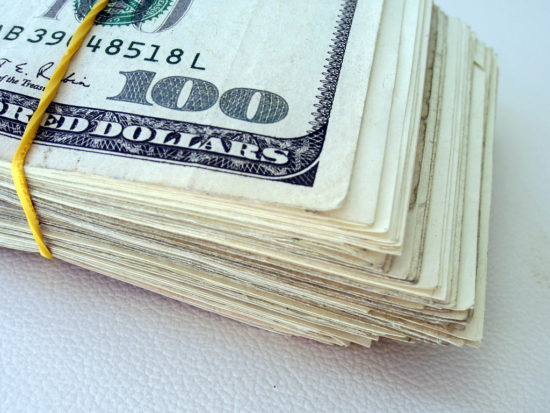 Digit is new service designed to help people save money automatically. Digit connects to your bank account and analyzes your spending. It then uses algorithms to slowly transfer some money (usually $5-50) from your checking account to your Digit savings.
Unfortunately, some people might think of their security. Luckily, Digit is using its power for good. It is scary giving out your account information. Digit's level of precautions keep that information encrypted, safe and secure, so there is no reason to be afraid about identity theft or problems with people stealing/receiving your information.
How Digit works
On Digit's website, you can sign up with your name and email. Then, you confirm a phone number that you will use for text messages. After putting in your basic information, you link Digit to your bank account. Most bank accounts go online right away with Digit and that is all you need to do. This gives Digit access to your account without actually giving it your credentials. You can think of it as a "valet key" with special privileges that you can revoke any time you wish.
Setting up a savings account is very easy. You'll probably spend some time figuring it out at first but eventually you'll get the hang of it. Digit isn't technically an app, which makes it a bit confusing at first. However, it has garnered numerous good reviews and has been labeled as a trustworthy savings app.
An App with No App?
Most apps aren't, well, app-less. It seems nearly impossible, but Digit manages to pull it off. Digit does provide a visual dashboard on its website. It shows your savings balance and a few other statistics. The most important interactions happen over SMS though. Digit's decision to be "app-less" is actually a great move because by not having an in-phone app, the company keeps its customers' personal information safe.
SMS interactions are used by Digit in many ways. Convenient daily account balance texts are sent each day. In a world where everything is based around a recurring subscription fee, it's incredibly nice to see what's happening on a daily basis.
Going deeper into Digit
Digit's main goal is to help you save money without you feeling the pressure of…saving money. Some weeks, Digit may only save $10, while other weeks it will save $50. It depends on how you spend. Beyond the initial fear of signing up and connecting it to your bank, there won't be any issues at all. Having Digit hands-on with your savings may save you a healthy sum of money after a few weeks span. The savings from Digit is automatic, so you don't have to put a single thought into it, it just happens.
Learn more about Digit here.